Pentecost 31st May 2020
Contact us to request our weekly newsletter
---
Welcome to Pentecost Sunday!
Jesus promised his followers that, although they would not see him after his Ascension, they would receive the Holy Spirit to guide and inspire them.
--- For the young and young at heart visit Emy's Christchurch Kids blog.
15-18's – SKYPE Sessions Wednesdays at 6.30pm
13's/14's – SKYPE Sessions Thursdays at 6.30pm
(contact Will and Sarah at Youth@christchurch-clevedon.org.uk)
Worship Playlist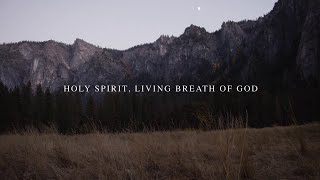 Prayers
Led by Emy Buxton.
As we come together to pray, let's pause and listen to the words from Psalm 16 that Peter spoke to the crowds in Jerusalem at Pentecost.
"I am always thinking of the Lord; and because he is so near, I never need to stumble or fall. Heart, body and soul are filled with joy."
We praise you Lord. You have faithfully promised to always be with us. In a world that seems unfamiliar at the moment, we can be certain of your constant, unfailing love.
As schools move towards welcoming more pupils back, we bring before you all those in leadership roles as they discern the best path forward to support pupils and staff. Father God, comfort those who are feeling anxious. We thank you for all the amazing opportunities for learning that our children have been able to access through technology and the support of their teachers and families.
We pray for the continuing work of TLG and the Make Lunch project as they support children and families. Thank you for everyone involved with these groups and we ask that they are inspired, comforted and drawn to you Lord.
On the day that we celebrate Pentecost, we ask that people around the world invite the Holy Spirit into whatever their situations are. We lift up those who are experiencing famine, flooding and the challenges of extreme poverty. May your Holy Spirit lead governments to act with wisdom and compassion, helping those who need it most.
Closer to home Lord, we pray for ourselves. Thank you that our communities are building new links to support those who need extra help. Inspire us to see new ways to connect and support each other.
Father God, we ask that you comfort us in our grief, bring patience and peace to our homes and help us to find joy in small, everyday things.
In the words of Psalm 16,
"You, Lord, are all I have, and you give me all I need; my future is in your hands.
How wonderful are your gifts to me; how good they are!"
Amen
We say together the Lord's Prayer:
Our Father in heaven,
hallowed be your name,
your kingdom come,
your will be done, on earth as in heaven.
Give us today our daily bread.
Forgive us our sins as we forgive those who sin against us.
Lead us not into temptation
but deliver us from evil.
For the kingdom, the power,
and the glory are yours now and forever.
Amen.
Prayer Ministry and Support
Prayer doesn't always need to be a solitary request to God, we can pray with you and for you. The contact for the Prayer Sheet and Prayer Chain is Jean Balcombe: prayer@christchurch-clevedon.org.uk 07810 027820
For practical help, there is still a large group of volunteers across Clevedon to help those vulnerable and self-isolating – Clevedon Aid.
Lastly, it's been a while, but don't forget –
we, Christchurch, the people, are all still here! Please keep in touch with your Christchurch family, even if it just to say hello. If you need connecting drop an email to our Church Administrator, Kathryn admin@christchurch-clevedon.org.uk.