Sunday 10th January 2021
Contact us to request our weekly newsletter
---
The Generosity Project – Week 1
How can we learn to be predisposed to generosity? To be able to make that decision to help somebody in a way that just hits their need. Or will we continue to miss opportunities?
Today we start a new series "The Generosity Project". Find out more below.
Sadly it is not safe to meet in person at present and so the Church is closed. Here is a message from the Christchurch leadership team.
If you are not a regular giver, please consider whether you would like to support our mission at Christchurch by clicking here.
---
Welcome
by Clive Jennings.
You are welcome to join our Zoom Session on Sunday Evenings. For details of how to join see the Newsletter or contact the church office. This Christmas, the Christingle reached out further than before including several nursing homes…
---
The Generosity Project
Tony Payne and Geoff Robson, who lead Churches in Sidney Australia, have been reflecting on our cultural attitude towards generosity. This led them to write a teaching series, and we will be following it throughout January and February.
The conviction underlying The Generosity Project is that in British, Australian and even North American churches, the culture of generosity is weak. We don't talk about it, we aren't excited by it, and there is precious little evidence that we are driven by it.

It's a problem we can and should address—and not, we hasten to add, just to improve the bottom line of our church budgets. Generosity is a basic fruit of the godly Christian life. It's a glad and joyful response to the grace of God in the gospel. If generosity is weak, then something is weak in the spiritual heart of God's people.
This is not just about money. Generosity takes many forms: time, hospitality, conversation, there are many ways to give.
The Generosity Project webpage is matthiasmedia.com.au/pages/the-generosity-project, and you can order the book in the UK by clicking here. Information for group leaders is available here.
---
Reading
given by Tim Roberts
(click play button above to listen)
1 Chronicles 29:10-14 (NIV) – David's prayer
10 David praised the Lord in the presence of the whole assembly, saying,
'Praise be to you, Lord,
the God of our father Israel,
from everlasting to everlasting.
11 Yours, Lord, is the greatness and the power
and the glory and the majesty and the splendour,
for everything in heaven and earth is yours.
Yours, Lord, is the kingdom;
you are exalted as head over all.
12 Wealth and honour come from you;
you are the ruler of all things.
In your hands are strength and power
to exalt and give strength to all.
13 Now, our God, we give you thanks,
and praise your glorious name.
14 'But who am I, and who are my people, that we should be able to give as generously as this? Everything comes from you, and we have given you only what comes from your hand.
---
Message
"A World Built On Generosity"
by Russell Herbert Today, as we start a new series looking at generosity, we begin by reflecting on what it feels like to be on the receiving end of it.

That's important, because we need to remember just how it underpins life itself. Generosity takes us to a place where we can catch a glimpse of what God is like, because God is love. Remembering that truth and staying close to it has the potential to transform us.
---
Prayer
Led by Jean Balcombe
(click play button above to listen)
Generous God,
We celebrate and give thanks for our hands: the joints and lines; the bones and veins; the tendons and muscles; the fingernails and fingerprint whorls.
We see the spots of age; the gnarled joints of wear and tear; the smoothness of new life; the grime and grease of hard work and play; hands that tell the story of our lives.
We give thanks for the work our hands have done; the care they have given; the kindness they have shown.
Generous God,
We give thanks for hands that have shown your tender loving care in our times of need: for paramedics, nurses, doctors, carers, family and friends, funeral directors, and all who respond to those who have difficulties of any kind.
We pray that those who are suffering the reality of coronavirus, will experience your love in the hands, often unseen, that provide care, medicine and vaccines, food and necessities, and the means for these things to be produced and delivered.
We give thanks for hands that help others grow and learn – for teachers preparing online resources and those in school for key workers' children, for parents and carers encouraging children to engage with learning at home, for those providing all the necessary support.
Generous God,
We regret the hurt our hands have caused; the times they have not been instruments of your love and we're sorry and ask your forgiveness.
We pray for those who suffer at the hands of others in abuse, hatred and violence and give thanks for those who work for reconciliation and peace in all those situations in homes, in work, in countries and between countries.
As we come to share the Lord's prayer, we may like to open our hands to receive God's generous love and to be open to sharing it with others.
Our Father in heaven,
hallowed be your name,
your kingdom come,
your will be done,
on earth as in heaven.
Give us today our daily bread.
Forgive us our sins
as we forgive those who sin against us.
Lead us not into temptation
but deliver us from evil.
For the kingdom, the power,
and the glory are yours
now and forever. Amen.
On Tuesdays and Fridays at 8am, for half an hour, there is Prayer for Clevedon (over Zoom). If you'd like to join Contact Tim Simpson via the church office.
If you would like someone to pray for you, or with you for something important to you, the contact for the Prayer Sheet and Prayer Chain is Jean Balcombe: prayer@christchurch-clevedon.org.uk 07810 027820
---
Worship Playlist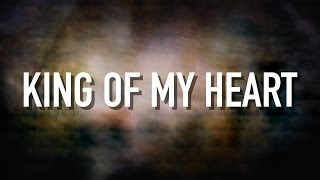 ---
Help and Support
The contact for the Prayer Sheet and Prayer Chain is Jean Balcombe: prayer@christchurch-clevedon.org.uk 07810 027820
For practical support for those isolating or shielding, there is a group of volunteers who will happily help out. For contact details visit Clevedon aid. Make use of those in your home group, and if you would like to be part of one contact our Carolyn Waite our home group coordinator through the church office.
Lastly, don't hesitate to contact us through the website or if urgent though the contact details on the newsletter.