Sunday 10th May 2020
Contact us to request our weekly newsletter
Welcome everyone, but especially to anyone new. If you wish to connect with us please do visit our I'm new! page to provide your details, and we can let you know what's happening in Christchurch.
This is the first week of our new series on Prayer. The book we will be following is "How to Pray" by Pete Greig available at bookstores, as an audio book or on kindle. Visit https://prayercourse.org/ to explore further. For children's online activities, check out Emy's Christchurch Kids blog.
Click for information about Christian Aid, and for information on the Marriage Course.
15-18's – SKYPE Sessions Wednesdays at 6.30pm
13's/14's – SKYPE Sessions Thursdays at 6.30pm
(contact Will and Ashlee at Youth@christchurch-clevedon.org.uk)
Worship Playlist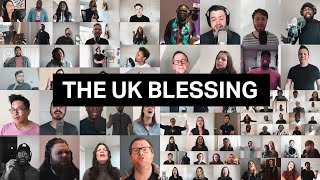 May this day bring Sabbath rest to my heart and my home.
May God's image in me be restored.
May God's Word feed me and His Spirit lead me.
We give thanks that we live in a country with advanced and reliable infrastructure and utilities: roads and public transport, water, power, telecommunications. We give thanks for all who work in these industries and pray that they will be sustained and protected as they maintain these services for us.
We pray for organisations working in countries that do not have such advantages including: Care for Uganda, Christian Aid, Tearfund and Uganda Concern UK. Lord, give them wisdom, stamina and resources as they respond to the coronavirus in the world's poorest communities, and show us what you want us to do to support them.
We give thanks for the experts from many disciplines providing scientific and technical advice during this emergency to decision makers in government. We pray for them as they bear this heavy load of responsibility.
Lord, grant them resilience and discernment as they weigh evidence and seek consensus on the best action to take; and may they have, and take, opportunities to rest and be refreshed.
Our individual responses to this crisis will vary and we may not understand what others are experiencing. For some, this is a time of opportunity: to reflect, to rest from the usual round of activity, to literally put our houses in order. For others, it is a time of significant and ongoing anxiety: about money and our livelihoods, about our safety and health and that of our loved ones, about how this lockdown will be resolved, about following the regulations.
Sometimes, we will feel completely fine, and then suddenly be overwhelmed by distress.
Lord, help us to calm and quiet ourselves; to not be afraid, to come to you with our heavy loads, and rest in you.
We say together the Lord's Prayer:
Our Father in heaven,
hallowed be your name,
your kingdom come,
your will be done, on earth as in heaven.
Give us today our daily bread.
Forgive us our sins as we forgive those who sin against us.
Lead us not into temptation but deliver us from evil.
For the kingdom, the power, and the glory are yours now and forever.
Amen.
Prayer Ministry and Support
The contact for the Prayer Sheet and Prayer Chain is Jean Balcombe: prayer@christchurch-clevedon.org.uk 07810 027820
For practical help, there is a large group of volunteers across Clevedon to help those self-isolating – Clevedon Aid.
If you are considered 'high risk' or are struggling in any way and would like some support, please get in touch with your home group leader, our Church Administrator, Kathryn admin@christchurch-clevedon.org.uk,
so we can keep in contact, pray for you and provide whatever practical assistance we can.