Sunday 11th April 2021
Contact us to request our weekly newsletter
---
In our reading today we will hear Jesus stresses the importance of the commandment to "Love your neighbour as yourself". What if Jesus meant that we should love our actual neighbours?
This week we start a new series looking at how we connect with our neighbours. As Christians, we can often neglect this way of making a small difference to the people around us, which can spread and affect the wider community.
The book to accompany this series "The Art of Neighbouring" is widely available and can be bought here, and is available on kindle.
---
Prayer for the Royal Family
The Church will be open for private prayer, lighting of candles and signing a book of condolence between 11am-1pm on Sunday 11th April.
Image attributed to the UK Civil Service (via flickr) under the Creative Commons License. Image cropped and text overlaid. ---
Welcome
by Clive Jennings
Reopening for services from Sunday 18th April
Midweek Communion restarting Wednesday 21st April
If you are not a regular giver, please consider whether you would like to support our mission at Christchurch by clicking here. ---
Reading
given by Deb Tovey
(click play button above to listen)
Luke 10:25-37 (NIV)
The parable of the good Samaritan
25 On one occasion an expert in the law stood up to test Jesus. 'Teacher,' he asked, 'what must I do to inherit eternal life?'
26 'What is written in the Law?' he replied. 'How do you read it?'
27 He answered, '"Love the Lord your God with all your heart and with all your soul and with all your strength and with all your mind"a]; and, "Love your neighbour as yourself."b]'
28 'You have answered correctly,' Jesus replied. 'Do this and you will live.'
29 But he wanted to justify himself, so he asked Jesus, 'And who is my neighbour?'
30 In reply Jesus said: 'A man was going down from Jerusalem to Jericho, when he was attacked by robbers. They stripped him of his clothes, beat him and went away, leaving him half-dead. 31 A priest happened to be going down the same road, and when he saw the man, he passed by on the other side. 32 So too, a Levite, when he came to the place and saw him, passed by on the other side. 33 But a Samaritan, as he travelled, came where the man was; and when he saw him, he took pity on him. 34 He went to him and bandaged his wounds, pouring on oil and wine. Then he put the man on his own donkey, brought him to an inn and took care of him. 35 The next day he took out two denariic] and gave them to the innkeeper. "Look after him," he said, "and when I return, I will reimburse you for any extra expense you may have."
36 'Which of these three do you think was a neighbour to the man who fell into the hands of robbers?'
37 The expert in the law replied, 'The one who had mercy on him.'
Jesus told him, 'Go and do likewise.'
---
Message
"Being Called to Love My Actual Neighbours"
by Suzy Kirkham Suzy looks at what it would like for us as Christians to take the commandment given by Jesus for us to "Love God with all our heart, mind and strength" and to also "love our neighbours as ourselves".
Most of us have turned this simple idea of loving our neighbours into a nice saying, but do we actually put this into practise?
She asks the question What would happen if every follower of Jesus took the Great Commandment literally? Is it possible that the solution to our society's biggest issues has been right under our noses for the past two thousand years?
---
Prayer
Led by Wendy Robinson
(click play button above to listen)
This blessed Easter Season we acknowledge that Christ has risen Alleluia.
Our sins are forgiven, we face the world afresh as we join together in the power of the Holy Spirit to pray for the church and the world.
We give thanks for our church and for churches in Clevedon, for all who work together to bring about unity and a common purpose. Thank you for all who are called to minister in your name and for all ministers in training that they may daily live the wonder and privilege of serving you in this way.
We ask you to be in all the planning that will facilitate our return to church and we pray that you will use us in the process of encouraging and reassuring those who are nervous of meeting together again. Help us to connect once again with our church family and to welcome newcomers who want to explore the Christian faith.
We pray for all those who are unwell and would love to come to church and those limited in their mobility or balance. Today is World Parkinson's day so we think of all who live with that illness. We pray too for all those who have been bereaved as they mourn and at this time hold the Queen and the Royal family in our thoughts as they mourn the loss of the Duke of Edinburgh.
In today's reading, as we picture the scene of a man beaten up by robbers on his way to Jericho, we can thank God that it is not like that where we live. Let us pray, however for other areas in the world where robbery and sexual violence towards girls and women makes travel to fetch water or going to school a risky business. As we imagine such an event, let's ask God to bless all those Christian organisations at work in the world trying to help and protect the vulnerable. We have reliable links through Tearfund, Christian Aid, the Mothers Union and the Ugandan charities we support, working with local people to bring about change. We pray for the health and wellbeing of all involved in those organisations.
The parable of the good Samaritan challenges us to be good neighbours, to be compassionate, merciful and generous
We thank you, that during lockdown, for many of us there have been opportunities to get to know neighbours and we pray that friendships and relationships will grow as a result, through small steps or great leaps of faith. Show us success stories where neighbours work together for the common good.
As we spend more time in your company Lord, may we find ways to respectfully enter into the world of our near neighbours and also that of those who are far away and give us pointers about how we achieve that.
May this new teaching series open our minds to what it means to be a good neighbour as we step out into new territory to further the kingdom on our doorstep.
We ask all this in Jesus' name. Amen
Now we say together the Lord's Prayer:
The Lords Prayer
Our Father in heaven,
hallowed be your name,
your kingdom come,
your will be done,
on earth as in heaven.
Give us today our daily bread.
Forgive us our sins
as we forgive those who sin against us.
Lead us not into temptation
but deliver us from evil.
For the kingdom, the power,
and the glory are yours
now and forever. Amen.
On Tuesdays and Fridays 0800-08.30, Prayer 4 Clevedon pray together into topics far and wide (over Zoom). To give this a try, ask Tim Simpson for the link: prayer4clevedon@gmail.com
If you would like someone to pray for you, or with you for something important to you, the contact for the Prayer Sheet and Prayer Chain is Jean Balcombe: prayer@christchurch-clevedon.org.uk 07810 027820
---
Worship Playlist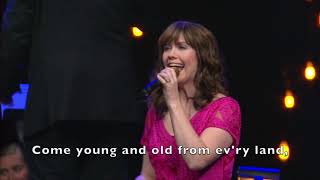 ---
Help and Support
The contact for the Prayer Sheet and Prayer Chain is Jean Balcombe: prayer@christchurch-clevedon.org.uk 07810 027820
For practical support for those isolating or shielding, there is a group of volunteers who will happily help out. For contact details visit Clevedon aid. Make use of those in your home group, and if you would like to be part of one contact our Carolyn Waite our home group coordinator through the church office.
Lastly, don't hesitate to contact us through the website or if urgent though the contact details on the newsletter.