Sunday 13th September 2020
Contact us to request our weekly newsletter
---
Greetings Everyone!
Please do have a look at the newsletter above for information from the strategy meeting that took place this week. There is still much to pray for following the government announcements last week.
This is the first week of our series 'Unleashed: The Acts Church Today'. We'll be following a book written by Gavin and Anne Calver available here, and Gavin will be giving us a hello today.
Life in the early church was somewhat unsettling. Jesus had risen but was to be taken up to heaven. What would happen next? The disciples had the questions but some of the answers couldn't be given yet. How would all that has been discussed come to be?
---
Worship Playlist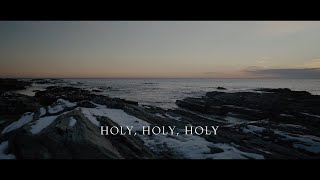 Prayers
Led by Sam Thompson.
Father God, as we pause together now, we focus on you in this time of prayer.
Lord, we give thanks for those people who you put into our lives who are special to us, whom we sing with harmony. We lift them up to you now, may you help our relationships to deepen further as our relationship with you grows deeper and deeper.
Lord, we lift those up to you who we find challenging and difficult. Help us to reflect on our own behaviours, so that we may take positive steps towards reconciliation. Father God, show us how to live in wonderful harmony with all around us and those we have conversations within this week and every week.
Lord, we pray for your church both in Clevedon and around the world during this time. We pray for the leadership team in Christchurch and Kenn Road, as they continue to discuss gradual reopening of their buildings, and we give thanks for our Christ-centred, outward-looking church leadership that is committed to serving our community.
We give thanks for our church family in their encouragement of one another as we rejoice in being connected in faith, hope and love. Let us always 'sing' in harmony. This week we pray for Churches Together in Clevedon for Prayer4Clevedon, that we may be a town that sings in harmony in all aspects of life, even without physically meeting.
Father God, we pray for those in ministerial positions, give them wisdom as they manage the restrictions, following the resurgence in Covid-19 cases, and that they may balance the needs of all and especially those most in need.
We pray for those families feeling disjointed because of the restrictions in meeting together whether at home or for occasions such as weddings and funerals and for businesses dealing with the challenges of additional rules and regulations for everyone's safety. We pray for the safety of those who are vulnerable and have underlying health conditions during this time.
We give thanks for our police officers, paramedics, fire and rescue services, coastguards and all those who respond to emergencies who keep us safe with professionalism and compassion. We continue to pray for teachers and support staff within schools and colleges, who are committed to their student's education while managing the complex logistics to keep everyone safe.
Father God, we pray for the migrants in the Moria camp in Lesbos, following the devastating fires. We thank you that 400 unaccompanied children have now been taken to safety, but we continue to pray for those who are stranded, homeless, hungry and afraid. Lord protect them and keep them safe.
Now we come together to say the prayer Jesus taught us.
Our Father in heaven,
hallowed be your name,
your kingdom come,
your will be done,
on earth as in heaven.
Give us today our daily bread.
Forgive us our sins
as we forgive those who sin against us.
Lead us not into temptation
but deliver us from evil.
For the kingdom, the power,
and the glory are yours
now and for ever.
Amen.
Prayer Ministry and Support