---
A day to celebrate being loved
A joyful day for many, and a sad day for some, we pray that you can relate to being unquestionably loved by someone who always looks out for you.
Thank you to the Mums, the carers, and stand-in Mums everywhere.
This week we continue our series "A Passion for Christ", and Russ reminds us how in dark times, we still have the light of Jesus with us.
---
Welcome
by Suzy Kirkham
You are welcome to join our Zoom Session on Sunday Evenings. For details of how to join see the Newsletter or contact the church office.
If you are not a regular giver, please consider whether you would like to support our mission at Christchurch by clicking here. ---
For our Mums
A 'thank you' to the many women in our lives who have nurtured, cared for and loved us. ---
Family and Children's Activities
for our younger members
---
Reading
given by Gwen Covey-Crump
(click play button above to listen)
2 Corinthians 4:1-6 (NIV)
---
Message
"Shining with the Light of Christ"
by Russell Herbert Life is full of experiences of darkness and light, and the Bible has a lot to say about this. In his second letter to the Corinthians, Paul writes about how the light of Christ can transform our everyday experience. Today we think about how we need to hear this message again and again.
---
Prayer
Led by Angela and Jeremy Kell
(click play button above to listen)
Let's be still as we bring our prayers today, conscious that life is full of both joys and sadness, light and darkness.
God our Father,
This Mothering Sunday, we are especially grateful for our mothers and those who fulfil a mothering role in our lives. We thank our mums for their patience and help with homeschooling. We thank them for taking the time to teach us new skills such as baking, sewing and craft during lockdown. We thank them for taking us out and about to explore nature and our local community.
We pray for those who can't be with their mothers because of covid restrictions and pray that they will be reunited soon. Amen
Heavenly Father,
We know that you are the Light of the World, and where you go there is no darkness. As your children, we can fear the darkness because we do not know what lies within it.
When we were children, our mothers comforted us when we were afraid. Now we who are mothers, do the same for our children, whatever their age. A glimmer of light in the darkness gives us hope, the bright light of your presence within us helps to conquer our fears.
Some of us no longer have our mothers with us on earth, but the light they left with us will forever shine. As we see your light, let it shine to others, through us, that they may know your love and care.
We pray that the light of all mothers around the world will shine out and guide their children through fear and darkness, and let them know that this is from you.
Let's pray that Christ's light will shine in lives and hearts as remember, reflect and pray for everyone who has lost their lives to coronavirus over the past year in North Somerset.
We pray for all those we've known, loved and lost but not been able to say goodbye to in the usual ways.
We offer these prayers in Jesus' name. Amen
The Lords Prayer
Our Father in heaven,
hallowed be your name,
your kingdom come,
your will be done,
on earth as in heaven.
Give us today our daily bread.
Forgive us our sins
as we forgive those who sin against us.
Lead us not into temptation
but deliver us from evil.
For the kingdom, the power,
and the glory are yours
now and forever. Amen.
With so many people affected by the impact of COVID-19, it can be useful to structure our daily prayer. This leaflet from Prayer for the Nation provides themes for each day of the week.
On Tuesdays and Fridays 0800-08.30, Prayer 4 Clevedon pray together into topics far and wide (over Zoom). To give this a try, ask Tim Simpson for the link: prayer4clevedon@gmail.com
If you would like someone to pray for you, or with you for something important to you, the contact for the Prayer Sheet and Prayer Chain is Jean Balcombe: prayer@christchurch-clevedon.org.uk 07810 027820
---
Worship Playlist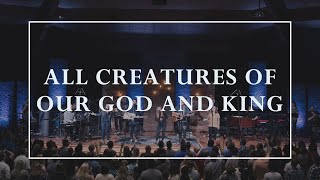 ---
Help and Support
The contact for the Prayer Sheet and Prayer Chain is Jean Balcombe: prayer@christchurch-clevedon.org.uk 07810 027820
For practical support for those isolating or shielding, there is a group of volunteers who will happily help out. For contact details visit Clevedon aid. Make use of those in your home group, and if you would like to be part of one contact our Carolyn Waite our home group coordinator through the church office.
Lastly, don't hesitate to contact us through the website or if urgent though the contact details on the newsletter.