Sunday 15th November 2020
Contact us to request our weekly newsletter
---
Welcome
Today Suzy takes us through how practically we can be effective disciples, learning not only from how Jesus lived but also from how our fellow Christians live. We hope you are fit and well, and if you are not connected with family and local friends, please do get in touch.
This is the tenth week of our series 'Unleashed: The Acts Church Today', following a book written by Gavin and Anne Calver (available here).
---
Worship Playlist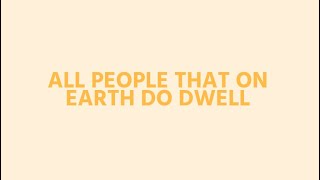 Prayer Ministry and Support
If you would like someone to pray with you, the contact for the Prayer Sheet and Prayer Chain is Jean Balcombe: prayer@christchurch-clevedon.org.uk 07810 027820
For practical support for those isolating or shielding, there is a group of volunteers who will happily help out. For contact details visit Clevedon aid.
If you need help don't hesitate to contact us through the website or if urgent though the contact details on the newsletter.