---
Hello and Welcome!
1, 2, 3, 4, … yep there are quite a few sheep here, and I bet it takes a lot to keep track of all of them.
Jesus said "I am the good shepherd". A loyal and dedicated guardian who is invested in looking after each and every one.
--- Don't miss the Christchurch Kids blog.
Worship Playlist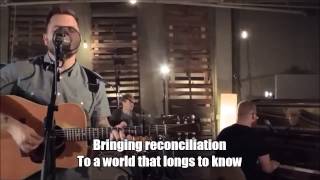 Prayers
Led by Wendy Robinson.
We come together to pray for ourselves, the church and our precious world.
Come Holy Spirit, hear us as we pray for your help and guidance in these troubled times.
Thank you for your word, reminding us of the life and teachings of Jesus.
As we hear about the devotion of the good shepherd as opposed to that of the hired one let us think about our own responsibilities in our daily life, our weekly life and our lifetime, and the call to stay close to the one who guarantees to guide us to a life more glorious than we can ever imagine.
Good Shepherd keep us close as we reflect on your purpose for our life and our commitment to it. May we be wholehearted, as you are, in all we do.
We hold before you all that is wrong in our world. As we search our hearts we find things not right in our relationships, our attitudes, our complacency and our ignorance.
Heavenly Father we ask you to partner with us in putting this right.
Give us pointers showing how we can step forward in our Christian journey. In the week ahead help us to make changes in our routines so that we can experience something new. And show us where we can use our talents and experience where no other person would do.
Good Shepherd remind each one of us, how special you consider us to be and lead us to where you want us to be.
Jesus tells us that sheep follow the good shepherd because they know his voice and he will face any danger to protect them, even laying down his life.
So teach us Lord to listen, so that we will learn to recognise your voice, and feel the confidence that consequent action brings. Give us patience. May we feel the security of answered prayers, stories of healing and a resurrection of hope and trust. As the good shepherd values each one of his sheep and seeks to draw in other sheep help us to do the same, opening our hearts and minds to areas which we have in the past kept shut.
Good shepherd show us how to be open and inclusive as we long for others to be drawn to you.
Dear Lord as we picture Jesus, the good shepherd, bring us closer to an understanding of those words in St Johns gospel and help us to understand this teaching about how we can be led in complete safety by the one who loves us more than His own life.
Father challenge us, as we think about the price Jesus paid of laying down his life for us. May we always be ready to speak of the privilege of being called to be one of His own.
We ask this in the name of Jesus Christ our Saviour. Amen
And as Jesus taught us so we pray:
Our Father in heaven,
hallowed be your name,
your kingdom come,
your will be done,
on earth as in heaven.
Give us today our daily bread.
Forgive us our sins
as we forgive those who sin against us.
Lead us not into temptation
but deliver us from evil.
For the kingdom, the power,
and the glory are yours
now and for ever.
Amen.
Prayer Ministry and Support
If you would like someone to pray with you, the contact for the Prayer Sheet and Prayer Chain is Jean Balcombe: prayer@christchurch-clevedon.org.uk 07810 027820
Many of the Church staff are on holiday during August, but if you need help don't hesitate to contact us through the website or if urgent though the contact details on the newsletter.