Sunday 17th January 2021
Contact us to request our weekly newsletter
---
The Generosity Project – Week 2
Few of us think of ourselves as greedy. It is not always as blatant as the grinning man hoarding his ill-gotten gains, sometimes it is because of genuine concerns we have had in the past. Our own motivations are often not easily understood.
If you missed last week, click here for the context behind "The Generosity Project".
The Image on the left is by John Hain – click on it to zoom in.
If you are not a regular giver, please consider whether you would like to support our mission at Christchurch by clicking here.
---
Welcome
by Clive Jennings
You are welcome to join our Zoom Session on Sunday Evenings. For details of how to join see the Newsletter or contact the church office.
Details for joining the video links for the funerals will be available later in the week on our NEWS page.
---
One act of kindness…
from "Inside Out", BBC One on 13 February 2017
How many times have you walked past a homeless person without a second thought? Former soldier Phil Webb hit rock bottom after he lost his job and his marriage fell apart. He started drinking and ended up on the streets. One day as he sat on the streets in Carlisle, a chance meeting with a fellow ex-soldier turned his life around. Stephen Finlayson offered Mr Webb a bed for a night and put him in touch with the Royal British Legion. Within a year, Mr Webb had a roof over his head and had even starred in a play. About 18 months after their first encounter, the pair have been reunited.
---
Family and Children's Activities
for our younger members
---
Reading
given by Kathryn McManus-Jones
(click play button above to listen)
Deuteronomy 8:11-20 (NIV)
11 Be careful that you do not forget the Lord your God, failing to observe his commands, his laws and his decrees that I am giving you this day. 12 Otherwise, when you eat and are satisfied, when you build fine houses and settle down, 13 and when your herds and flocks grow large and your silver and gold increase and all you have is multiplied, 14 then your heart will become proud and you will forget the Lord your God, who brought you out of Egypt, out of the land of slavery. 15 He led you through the vast and dreadful wilderness, that thirsty and waterless land, with its venomous snakes and scorpions. He brought you water out of hard rock. 16 He gave you manna to eat in the wilderness, something your ancestors had never known, to humble and test you so that in the end it might go well with you. 17 You may say to yourself, 'My power and the strength of my hands have produced this wealth for me.' 18 But remember the Lord your God, for it is he who gives you the ability to produce wealth, and so confirms his covenant, which he swore to your ancestors, as it is today.
19 If you ever forget the Lord your God and follow other gods and worship and bow down to them, I testify against you today that you will surely be destroyed. 20 Like the nations the Lord destroyed before you, so you will be destroyed for not obeying the Lord your God.
---
Message
"The Inward Curve of the Heart"
by Adam Wingrove In times of plenty, our hearts turn inwards, and we often take credit for our own prosperity and become proud that our hard work and cleverness made us rich.

Where does your provision come from?
---
Prayer
Led by Jean Balcombe
(click play button above to listen)
Let's be still as we come to God in prayer:
In the bright, blue sky days when we're raring to go,
we remember you, Lord.
In the dull and dreary days when we'd really rather stay in bed,
we remember you, Lord.
When we receive a message of happy news that makes our heart sing,
we remember you, Lord,
When we hear news of great sadness with a heavy heart,
we remember you, Lord.
When our days are fulfilled and purposeful;
when the work we do goes well and our boss is pleased;
when the meal goes to plan and is enjoyed;
when the children play contentedly;
when we can relax at the end of the day and have restful sleep,
we remember you, Lord.
When our days are filled with anxiety and tension;
when we have no employment to provide for our families;
when we are dependent on the support of a system we don't understand;
when we just don't know where to turn,
we remember you, Lord.
When we watch the news and hear the scale of what seems unbelievable;
when we consider what we cannot understand;
when we think of those who live every day – pandemic or no pandemic – with food poverty, chronic pain, debilitating illness, uncertainty, persecution, discrimination, threat of flood or earthquake,
we remember you, Lord.
When we hail the advances in medicine, in technology, in agriculture;
when your name is made known through the translation and distribution of the Bible;
when we hear of people standing up and speaking out for those with little or no voice so that they may be valued and their lives improved;
when we experience acts of random kindness,
we remember you, Lord.
Lord God,
show us how to remember carefully, all that you teach us in your word and in the lives of your faithful followers through the years.
In our remembering of you let us share in saying the Lord's prayer together.
Our Father in heaven,
hallowed be your name,
your kingdom come,
your will be done,
on earth as in heaven.
Give us today our daily bread.
Forgive us our sins
as we forgive those who sin against us.
Lead us not into temptation
but deliver us from evil.
For the kingdom, the power,
and the glory are yours
now and forever. Amen.
On Tuesdays and Fridays at 8am, for half an hour, there is Prayer for Clevedon (over Zoom). If you'd like to join Contact Tim Simpson via the church office.
If you would like someone to pray for you, or with you for something important to you, the contact for the Prayer Sheet and Prayer Chain is Jean Balcombe: prayer@christchurch-clevedon.org.uk 07810 027820
---
Worship Playlist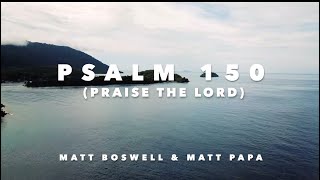 ---
Help and Support
The contact for the Prayer Sheet and Prayer Chain is Jean Balcombe: prayer@christchurch-clevedon.org.uk 07810 027820
For practical support for those isolating or shielding, there is a group of volunteers who will happily help out. For contact details visit Clevedon aid. Make use of those in your home group, and if you would like to be part of one contact our Carolyn Waite our home group coordinator through the church office.
Lastly, don't hesitate to contact us through the website or if urgent though the contact details on the newsletter.