Sunday 17th May 2020
Contact us to request our weekly newsletter
Welcome everyone, but especially to anyone new. If you wish to connect with us please do visit our I'm new! page to provide your details, and we can let you know what's happening in Christchurch.
This is week 2 of our series on Prayer. The book we are following is "How to Pray" by Pete Greig and is available at bookstores, as an audio book or on kindle. Visit https://prayercourse.org/ to explore further. For the young and young at heart visit Emy's Christchurch Kids blog.
15-18's – SKYPE Sessions Wednesdays at 6.30pm
13's/14's – SKYPE Sessions Thursdays at 6.30pm
(contact Will and Sarah at Youth@christchurch-clevedon.org.uk)
Worship Playlist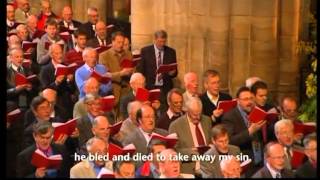 Prayers
Led by Tim Simpson.
Almighty Father, we are so grateful that, whatever is going on around the world, and in our own lives, yet You ARE our Immovable Rock, our refuge, always utterly reliable in every circumstance, the ultimate safe pair of hands into which we can place all that we are, each of our loved ones, and all those things for which we carry responsibility.
For those who Covid-19 has made very fearful and uncertain about their health, job, income, home, relatives, and so much more, please help them to hear You speaking peace to their hearts; and to cry out to, and lean their whole self on, You, their Immovable Rock and Loving Father.
We remember so many medical and care staff, and others, willingly putting their lives at great risk every day they go to work, and we pray for their on-going protection, peace of mind, and eventual recovery from this current strain on their well-being.
In the midst of the horrors of so many deaths, we are in awe of the many GOOD things about which we hear. So many involved in so many different acts of thoughtful kindness; so much evidence of enriched community spirit and selfless generosity. We adore these ways in which You are showing us, yet again, Your immeasurable generosity of heart.
We are also in awe of how You have been drawing so many to connect with You by attending church services on line, by talking with Christians they know, and daring to pray. Please help each of them to dare to be vulnerable to Your love, Your forgiveness, and Your healing; to hear and eagerly respond to Your call to Wake up, Repent, and Come home to You.
Truly, as the hymn says, "Were the whole realm of nature mine, That were a present far too small; Love so amazing, so divine, Demands my soul, my life, my all". Thank you, our Lord and King.
We say together the Lord's Prayer:
Our Father in heaven,
hallowed be your name,
your kingdom come,
your will be done, on earth as in heaven.
Give us today our daily bread.
Forgive us our sins as we forgive those who sin against us.
Lead us not into temptation but deliver us from evil.
For the kingdom, the power, and the glory are yours now and forever.
Amen.
Prayer Ministry and Support
Please do ask for Prayer support if you or someone close to you is in need. The contact for the Prayer Sheet and Prayer Chain is Jean Balcombe: prayer@christchurch-clevedon.org.uk 07810 027820
For practical help, there is a large group of volunteers across Clevedon to help those self-isolating – Clevedon Aid.
If you are considered 'high risk' or are struggling in any way and would like some support, please get in touch with your home group leader, our Church Administrator, Kathryn admin@christchurch-clevedon.org.uk,
so we can keep in contact, pray for you and provide whatever practical assistance we can.