Sunday 18th April 2021
Contact us to request our weekly newsletter
---
Got time for a chat?
No? Okay maybe I'll catch you later.
It is easy to get caught up with the immediate priorities, but do we ever get around to those seemingly insignificant ones we postpone? Are they really less important?
---
Welcome
by Russell Herbert
Reopening for services from Sunday 18th April, but remember to book!
Online services will still be continuing.
The book to accompany this series "The Art of Neighbouring" is widely available and can be bought here, and is also available on kindle. For those leading small groups guides are here.
If you are not a regular giver, please consider whether you would like to support our mission at Christchurch by clicking here. ---
Reading
given by Eleanor Herbert
(click play button above to listen)
Luke 10:38-42 (NIV)
At the home of Martha and Mary
38 As Jesus and his disciples were on their way, he came to a village where a woman named Martha opened her home to him. 39 She had a sister called Mary, who sat at the Lord's feet listening to what he said. 40 But Martha was distracted by all the preparations that had to be made. She came to him and asked, 'Lord, don't you care that my sister has left me to do the work by myself? Tell her to help me!'
41 'Martha, Martha,' the Lord answered, 'you are worried and upset about many things, 42 but only one thing is needed.  Mary has chosen what is better, and it will not be taken away from her.'
---
Message
"Only One Thing Is Needed"
by Jean Balcombe '…but only one thing is needed. Mary has chosen what is better, and it will not be taken away from her.'

Luke 10:42 (NIV)
We explore what Jesus' charge to "Love God, and to love your neighbour, as yourself" means in the light of his visit to the home of Martha and Mary. We reflect on what hinders us trying to be good neighbours.
---
Mighty God,
Father, creator, saviour, friend – thank you for your endless love.  May we always remember that there are no limits to your grace, and so may we be ready to share it with others.  Help us to make you the focus of our thinking and indeed, our very being, so that our knowledge of your presence may overflow into the lives of those around us.  In your power, transform our world we pray.
We pray for all who are really struggling at this time.
For all those whose hope is shattered;
For those who are sick;
For those who are anxious and afraid;
For those who mourn;
For all who are feeling the strain and the pain of months of isolation, and who now find their sense of confidence knocked by it.
Come Lord, in your healing, transforming power.
We give you thanks for vaccines, and we pray for their continued roll-out throughout the whole world, praying for a fair distribution across all nations.
We pray for peace throughout the world, and for compassion and mercy in the hearts and minds of all who govern and lead.
We pray for your church in all nations, especially our brothers and sisters in Christ who serve you under persecution, and who continue to share their faith with their neighbours, even when that can mean risking their lives in doing so. Help us to always remember that this is the same church of which we are a part. May we never take our freedom for granted. Lord, inspire, strengthen and renew your church, throughout the world.
We say together the Lord's Prayer:
The Lords Prayer
Our Father in heaven,
hallowed be your name,
your kingdom come,
your will be done,
on earth as in heaven.
Give us today our daily bread.
Forgive us our sins
as we forgive those who sin against us.
Lead us not into temptation
but deliver us from evil.
For the kingdom, the power,
and the glory are yours
now and forever.  Amen.
On Tuesdays and Fridays 0800-08.30, Prayer 4 Clevedon pray together into topics far and wide (over Zoom). To give this a try, ask Tim Simpson for the link: prayer4clevedon@gmail.com
If you would like someone to pray for you, or with you for something important to you, the contact for the Prayer Sheet and Prayer Chain is Jean Balcombe: prayer@christchurch-clevedon.org.uk 07810 027820
---
Worship Playlist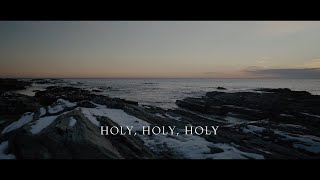 ---
Help and Support
The contact for the Prayer Sheet and Prayer Chain is Jean Balcombe: prayer@christchurch-clevedon.org.uk 07810 027820
Make use of those in your home group, and if you would like to be part of one contact our Carolyn Waite our home group coordinator through the church office. We hope also you might be able to call on your neighbours.
Lastly, don't hesitate to contact us through the website or if urgent though the contact details on the newsletter.