Sunday 19th April 2020
Contact us to request our weekly newsletter
(once video is playing click the top right corner for full screen) For children's online activities, check out Emy's Christchurch Kids blog.
If you are in the 15 – 18's age range you can SKYPE together with Will and Ashlee on a Wednesday at 6.30pm and for the 13's to 14's, you can do the same on a Thursday at 6.30pm.
Contact is via Will and Ashlee at Youth@christchurch-clevedon.org.uk.
Worship Playlist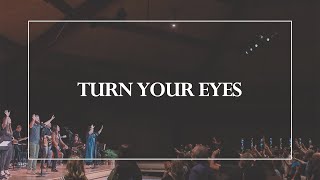 Prayers
Lead by Russ Herbert
Mighty God,
We praise you for the great surprise of Easter –
Your transformation of what had seemed the end into a new beginning;
Your turning of what had seemed the triumph of evil and suffering into the victory of love and life.
We praise you for the way you changed the lives of Jesus' followers,
Turning sorrow into celebration,
Doubt into faith, questions into answers, confusion into confidence, darkness into light.
In your power, transform our world we pray.
We pray for all who are feeling unable to make sense of the situations they find themselves in;
For all those whose hope is shattered;
For those who are sick;
For those who are anxious and afraid;
For those who mourn;
For all who are feeling the strain and the pain of isolation.
Come Lord, in your healing, transforming power.
We continue to pray for our NHS, for care workers, and for everyone who is working in frontline situations to bring medical care and support.
We pray for all working in research as they work steadily towards medical breakthrough.
And we pray for all who continue in their everyday work in order to service the ongoing supply chains that we all depend upon and which we too easily take for granted.
We say together the Lord's Prayer:
Our Father in heaven,
hallowed be your name,
your kingdom come,
your will be done,
on earth as in heaven.
Give us today our daily bread.
Forgive us our sins
as we forgive those who sin against us.
Lead us not into temptation
but deliver us from evil.
For the kingdom, the power,
and the glory are yours
now and forever.
Amen.
Prayer Ministry and Support
Whilst we can't pray in person, people are still available to pray for you.
The contact for the Prayer Sheet and Prayer Chain is Jean Balcombe: prayer@christchurch-clevedon.org.uk 07810 027820
Make use of your homegroup contacts, and there is also a large group of volunteers across Clevedon to help those self-isolating – Clevedon Mutual Aid.
This is a very strange, unnerving time, and unsurprisingly people will feel stranded. The Church, as the people, are still here for you. If you need to be connected do get in touch through our contact webpage which is still being monitored.