---
Welcome to our Sunday Service.
With all that has happened in the last few months, we certainly know there are battles to be won.
God is here and he can equip us to engage, but we need to ready ourselves.
This is week 9, our last week, of our series on Prayer. The book we are following is "How to Pray" by Pete Greig and is available at bookstores, as an audio book or on kindle. Visit https://prayercourse.org/ to explore further.
--- For our younger visitors swing by Emy's Christchurch Kids blog.
Worship Playlist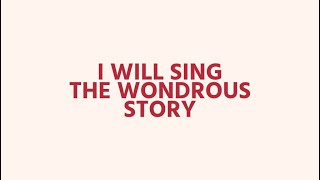 Prayers
Led by Tim Simpson.
To start with, I encourage all of you who receive our Sunday notice sheet, to talk to God about the items listed for prayer there, as here we are going to focus on the Bible reading and theme of this morning's service.
We are all in a battle, in a war, with Jesus as our Captain
First, a verse from a well-known hymn:
Onward, Christian soldiers! marching as to war,
with the cross of Jesus going on before.
Christ, the royal master, leads his armies on:
forward into battle till the fight is won!
We fight, but not against a physical enemy
Almighty Father, thank you for revealing that, (for each of us), our battle is not against flesh-and-blood enemies, but against evil rulers in the unseen world, who, although powerful, are no match at all for You, or for Your life and authority in us, who have welcomed you as Lord and King of all that we are!
May we refuse to hate people, recognising that they are being used, and instead love them unconditionally, while standing up – fearlessly confident in You – against those unseen forces which they may represent in their words and actions. AMEN
We can learn to use His simple weapons to defeat giants
Lord God Almighty, just as David discovered that You could teach him, a shepherd boy, how to use very simple weapons to fight and win against lions and bears; so please teach us, (through our own everyday conflicts against all that is Good & Right & True), to be ready and unafraid to take on the seemingly unconquerable giants, that stand in our way when we are living for You, because we know You are in the fight with us, and are able to show us how to win! AMEN
We can be strong in the Lord
All-powerful Lord, when we wilt and fear, remind us again that You have equipped us with all we need to cope with anything. May we, please Lord, draw our strength from You and our union with You, walking in the power of Your boundless might. AMEN
We can use His weapons so you can take it all and still stand
Mighty God, Captain of Heaven's Armies, teach us to put all Your well-crafted weapons to use, so we will be able to stand up to everything the Devil throws our way. . . so that, when it's all over, we'll still be on our feet, and shouting Your praises.
We know that truth, righteousness, peace, faith, and salvation are more than just words, so please help us to learn how to apply these weapons, life-long. Teach us also how best to use Your Scriptures, Your prophetic understanding, and prayer, as indispensable weapons in this on-going warfare. And, please Father, help us to keep alert, with strong purpose and perseverance, for Your greater glory. AMEN
He can deliver us from evil
Loving Heavenly Father, You know all too well that we are not always alert, not always living as closely to You as we should, and that our enemy does prowl around like a hungry lion, looking for prey. So, please Father, in Your mercy, deliver us from his clutches, from his plans, and from those people who, (almost always unknowing), are pawns in his game. Only You can save us, so please, Almighty God, deliver us from all his evil ways. AMEN
A Call to Arms
Lastly, before we say the Lord's Prayer together, a verse of another old favourite hymn (Only now have I discovered that PANOPLY, is a word for a complete suit of armour)
"Soldiers of Christ arise! And put your armour on,
Strong in the strength which God supplies through His eternal Son
Strong in the Lord of hosts, And in His mighty power;
Who in the strength of Jesus trusts is more than conqueror.
Stand then in His great might, with all His strength endues;
And take to arm you for the fight the panoply of God"
We say together the Lord's Prayer:
Our Father in heaven,
hallowed be Your name,
Your kingdom come,
Your will be done, on earth as in heaven.
Give us today our daily bread.
Forgive us our sins as we forgive those who sin against us.
Lead us not into temptation but deliver us from evil.
For the kingdom, the power, and the glory are Yours now and forever.
Amen.
Prayer Ministry and Support
Whilst personal prayer is powerful, sometimes words fail us and it can be helpful to have others pray with you and for you. The contact for the Prayer Sheet and Prayer Chain is Jean Balcombe: prayer@christchurch-clevedon.org.uk 07810 027820
We have a prayer wall on the car entrance to the church if it helps you to declare your prayer for others to pray it with you.
For practical help, there is still a large group of volunteers across Clevedon to help those vulnerable and self-isolating – Clevedon Aid.
Please keep in touch with your Christchurch family, even if it just to say hello. If you need connecting drop an email to our Church Administrator, Kathryn on admin@christchurch-clevedon.org.uk.