Sunday 20th June 2021
Contact us to request our weekly newsletter
---
Happy Father's Day
See what great love the Father has lavished on us, that we should be called children of God! And that is what we are! The reason the world does not know us is that it did not know him.

1 John 3:1 ---
Welcome
by Clive Jennings
Priesting of Revd Suzy Kirkham at Wells on Saturday 26th June (sadly invite only, but will be viewable online).
If you would like to join us next week at the church there is no longer a need to book. A children's group is running during the Sunday Service.
To contact the Church you can phone 01275 871483, or use our online message form
If you are not a regular giver, please consider whether you would like to support our mission at Christchurch by clicking here.
---
Hearing the Call from God
Sam Thompson will be beginning his training for Ordained Ministry later this year and shares a little advice on how to hear the call, for whatever ministry it might be. ---
Reading
given by Bethan Baker
(click play button above to listen)
Nehemiah 4:1-23 (NIV)
Opposition to the rebuilding
1 When Sanballat heard that we were rebuilding the wall, he became angry and was greatly incensed. He ridiculed the Jews, 2 and in the presence of his associates and the army of Samaria, he said, 'What are those feeble Jews doing? Will they restore their wall? Will they offer sacrifices? Will they finish in a day? Can they bring the stones back to life from those heaps of rubble – burned as they are?'
3 Tobiah the Ammonite, who was at his side, said, 'What they are building – even a fox climbing up on it would break down their wall of stones!'
4 Hear us, our God, for we are despised. Turn their insults back on their own heads. Give them over as plunder in a land of captivity. 5 Do not cover up their guilt or blot out their sins from your sight, for they have thrown insults in the face of the builders.
6 So we rebuilt the wall till all of it reached half its height, for the people worked with all their heart.
7 But when Sanballat, Tobiah, the Arabs, the Ammonites and the people of Ashdod heard that the repairs to Jerusalem's walls had gone ahead and that the gaps were being closed, they were very angry. 8 They all plotted together to come and fight against Jerusalem and stir up trouble against it. 9 But we prayed to our God and posted a guard day and night to meet this threat.
10 Meanwhile, the people in Judah said, 'The strength of the labourers is giving out, and there is so much rubble that we cannot rebuild the wall.'
11 Also our enemies said, 'Before they know it or see us, we will be right there among them and will kill them and put an end to the work.'
12 Then the Jews who lived near them came and told us ten times over, 'Wherever you turn, they will attack us.'
13 Therefore I stationed some of the people behind the lowest points of the wall at the exposed places, posting them by families, with their swords, spears and bows. 14 After I looked things over, I stood up and said to the nobles, the officials and the rest of the people, 'Don't be afraid of them. Remember the Lord, who is great and awesome, and fight for your families, your sons and your daughters, your wives and your homes.'
15 When our enemies heard that we were aware of their plot and that God had frustrated it, we all returned to the wall, each to our work.
16 From that day on, half of my men did the work, while the other half were equipped with spears, shields, bows and armour. The officers posted themselves behind all the people of Judah 17 who were building the wall. Those who carried materials did their work with one hand and held a weapon in the other, 18 and each of the builders wore his sword at his side as he worked. But the man who sounded the trumpet stayed with me.
19 Then I said to the nobles, the officials and the rest of the people, 'The work is extensive and spread out, and we are widely separated from each other along the wall. 20 Wherever you hear the sound of the trumpet, join us there. Our God will fight for us!'
21 So we continued the work with half the men holding spears, from the first light of dawn till the stars came out. 22 At that time I also said to the people, 'Let every man and his helper stay inside Jerusalem at night, so that they can serve us as guards by night and as workers by day.' 23 Neither I nor my brothers nor my men nor the guards with me took off our clothes; each had his weapon, even when he went for water.
---
Message
"Facing Opposition"
by Mike Hill
The fourth in our series looking at Nehemiah.
As Nehemiah sets about his task of rebuilding the walls of Jerusalem he has to cope with opposition from the beginning. How does he prevail and how might we?
---
Prayer
Led by Jess McManus
(click play button above to listen)
Dear God,
It is our deepest desire to see you more clearly, to love you more dearly and to follow you more nearly. And for times that we fall short of that Lord, when we make mistakes we are truly sorry. Lord would you help us to follow you and Lord will you send us out to be a change for good, to care, to be love, and stand together for peace and integrity everywhere we go. In our towns, communities, workplaces, families, friendship groups. We lift every place to you.
Dear God, we are one body, with many parts, we pray you will help us to work together for your Glory. So that your peace and your love would reign.
Lord, we lift up your church all across the globe, for every Christian, we give thanks for their faith. We pray for those persecuted in your name, and we pray you would give them strength and hope to carry on your good works and continue to share your love.
God, for our world, we are so thankful that in all things, we can look to you. When we see tragedies and suffering so often on the news, it is easy to let them become normal viewing. God, we particularly think of things we have seen on the news recently, as well as the ongoing covid crisis across the world. And we lift it to you, we give thanks for those who work tirelessly to help us, to look after us, to create vaccines Lord.
We lift up families who have been displaced or are now grieving, soothe their hearts, give them strength and hope to persevere each day, and we pray they will know you.
We pray for wisdom, justice and integrity for our world leaders and our governments, and those in positions of power. We pray that you will help them to know what is right and the strength to do it.
Dear God, no work is too hard for you and so in faith, we lift up our town, our church, our shops, our schools, our homes, our families, our friends. We pray you would be the centre that you would use us to shine your light and your love and reach out into those places.
Lord, we pray for those known to us suffering from stress, for those looking for work; for finding it, keeping it, financial worries, Lord. We pray that you would help them and comfort them. We pray they would know your love and peace as a soothing balm.
Lord, we thank you for the gift of our loved ones, especially today on father's day. For our friends, our family, we pray that you would keep them close Lord, and bless them.
And on this father's day Lord, we thank you God for all those who show a father's love in our world. Thank you for those who are special to us, and God be close to those who are sad today and will find it a struggle. Help us all to know that you, our father, are always close.
In Jesus name, Amen.
Now let's pray the prayer Jesus taught us.
The Lords Prayer
Our Father in heaven,
hallowed be your name,
your kingdom come,
your will be done,
on earth as in heaven.
Give us today our daily bread.
Forgive us our sins
as we forgive those who sin against us.
Lead us not into temptation
but deliver us from evil.
For the kingdom, the power,
and the glory are yours
now and forever. Amen.
On Tuesdays and Fridays 0800-08.30, Prayer 4 Clevedon pray together into topics far and wide (over Zoom). To give this a try, ask Tim Simpson for the link: prayer4clevedon@gmail.com
If you would like someone to pray for you, or with you for something important to you, the contact for the Prayer Sheet and Prayer Chain is Jean Balcombe: prayer@christchurch-clevedon.org.uk 07810 027820
---
Worship Playlist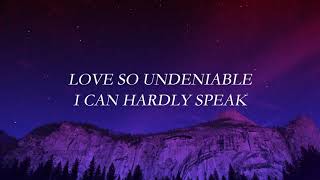 ---
Help and Support
The contact for the Prayer Sheet and Prayer Chain is Jean Balcombe: prayer@christchurch-clevedon.org.uk 07810 027820
Make use of those in your home group, and if you would like to be part of one contact Carolyn Waite our home group coordinator through the church office.
The Church is open Mondays, Tuesdays and Thursdays, 9.30am-2.30pm, but we do recommend calling first on 01275 871483. Don't hesitate to contact us through the website or if urgent though the contact details on the newsletter.