Sunday 20th September 2020
Contact us to request our weekly newsletter
Love in a Box (see newsletter for more information)
---
Welcome Family!
Please do read the newsletter above for information about the church opening up for services from October. The online services will still continue.
Marilyn Barrow is organising the Love in a Box campaign for Christchurch, and her details are in the newsletter if you'd like to participate. On this leaflet there are some ideas of what could go in.
This is the second week of our series 'Unleashed: The Acts Church Today', following a book written by Gavin and Anne Calver (available here).
A family is made up of individuals, and of course those individuals will all have opinions. As a church, the family of God, we should not be surprised if not everyone meets our expectations. Despite this, we are called to love one another. Maybe we can benefit from that diversity and still enjoy our common goals?
---
Worship Playlist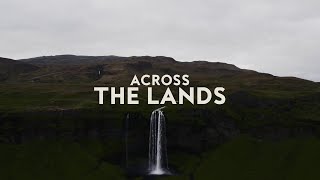 Prayers
Led by Ashlee Carter.
We lift our eyes to you and look to you as our comforter and sure foundation.
Thank you for the gift of love exemplified by you. The greatest love in Jesus, in his death, burial and resurrection. Your grace to show us the heights and depth of what love looks like.
For our individual families, thank you that they are dynamic, adaptable. There can be so many positives and negatives in a family unit, but thank you that for each of us, there are people that stand behind us, before us and beside us. For families where your name is not shouted from the rooftops, may there be comfort for those that do wish to do this and patience for those that don't. May you make space for conversations that lead to your grace being known under these roofs.
For our church family; may we follow your call and be prepared and comforted for difficult times. Thank you that you hold our heads up and lead our hearts and hands forward. As we think about gathering, may you be the rest and comfort that we need. Guide those that are making decisions and comfort those who are weary. May we value the uniqueness and diversity of our church family, and you be our strength in our weakness and faults.
May we follow your call to be family. Drawing near to you together, encountering your holy spirit and sharing life with one another. May we worship together and may we through your strength, comfort those who are lost and in need. May we pick up our crosses daily, having opportunities to share the good news with those at our own tables, at our doors and in our communities.
We will be confident in you and know your joy as our strength. May we come to you when we are weary and be comforted? You loved first and we come to draw near to you. Refine us, mould us, and may your grace lead us on.
And as we pray that we will be changed through more faithful prayer each day, we are privileged to pray the words that Jesus taught his disciples to use:
Our Father in heaven,
hallowed be your name,
your kingdom come,
your will be done,
on earth as in heaven.
Give us today our daily bread.
Forgive us our sins
as we forgive those who sin against us.
Lead us not into temptation
but deliver us from evil.
For the kingdom, the power,
and the glory are yours
now and for ever.
Amen.
Prayer Ministry and Support