---
A Passion for Christ
As we start a new series following Paul's writings in 2 Corinthians, we learn what purpose there is behind our suffering.
If you are not a regular giver, please consider whether you would like to support our mission at Christchurch by clicking here.
--- ---
Uganda Concern UK
Terry Game gives us an update from Uganda Concern for the work going on in Uganda despite COVID restrictions.
For more information and for ways to support this work visit the Uganda Concern UK Website. At the beginning of this year we received the following message from UWCM's Programmes Manager, Lornah, expressing their thanks for our continued support and offering their prayers for our safety:
We will continually thank you for the support given to us throughout the years, especially 2020 which was characterized by the COVID-19 Pandemic and lock down! We successfully delivered services to the most vulnerable people in the communities while restoring their hope. Thank you again! We are praying that the Lord keeps you safe from the many dangers of this world including COVID-19 so you continue helping His people.
---
Family and Children's Activities
for our younger members
---
Reading
given by Bethan Baker
(click play button above to listen)
2 Corinthians 1:3-11 (NIV) –
Praise to the God of all comfort
---
Message
"Sharing in the Sufferings of Christ"
by Elliot Grove The first in our new series on "A Passion for Christ". To what extent are Christians called to suffer? What does our suffering, and the suffering of other Christians, tell us about ourselves, our faith and our God?
The book to accompany our series is 'A Passion for Christ: Cover to Cover Lent Study Guide' by Michael Baughen, CWR, 2019, ISBN 978-1-78259-936-4
---
Prayer
Led by Kate Dommett
(click play button above to listen)
As the season of Lent begins, we pause and give thank that we can pray together, recognising that although we are not physically gathered, we trust, Lord that you hear and accept our voices as one, joining with all who praise you, Father God throughout this nation and beyond. Come Holy Spirit and renew our passion for the living Christ. We thank you Lord for your Word and for the inspiration of Paul, in his letters to the Corinthians, revealing his own passion and longing for all God's people to follow and serve Christ fully.
Lord, we live in a different time and context to Paul. Would you help us, by the wisdom of your Spirit to translate and catch Paul's passion for Christ. Stir in us a renewed desperation for connection with you Jesus and increase in us a curiosity to deepen our relationship with you. Show us how to journey to the cross with you in this season, with hearts and minds actively noticing with wonder at the life you are. What does it mean for us to share in your suffering Lord? Many of us live lives of plenty, comfort and choice; so what does this really mean? Teach us and show us how to truly identify with you, we humbly ask.
God of miracles and peace beyond our own understanding, draw near to all who are struggling and overwhelmed with despair at this time. We join with Paul in praising you in all circumstances:
3 Praise be to you, the God and Father of our Lord Jesus Christ, the Father of compassion and the God of all comfort, 4 who comforts us in all our troubles, so that we can comfort those in any trouble with the comfort we ourselves receive from God.
We give thanks for the vision and leadership of those at Christchurch. For the many initiatives that enable a focus for our church community to reach out and be authentic as we journey alongside others. Thank you for the TLG projects – Early Intervention coaching and Make Lunch with its Friday cafe. Thank you for CAP, for the Living Life to the Full course and the teams forming to start a bereavement café and course; and monthly 'memory club'. Thank you for the seen and unseen care for people of all ages and all stages of faith and for the equipping as your disciples.
Lord, we want to listen to you and respond to your call in our lives to action and love in your name. Give us courage to offer ourselves to the life of your church in this community, telling stories of your extraordinary love in our own lives and drawing attention to your spirit at work all around us in your world. You are our only hope. You are the hope of this world. We are your church. We want to hear your call and say 'not in our strength, but in yours': help us to be people overflowing with generosity and kindness. Where we lack a confidence in joining in, may we be reminded that we are one body, with many parts and every single part matters and has its part to play. We need only ask for the gift of faith, as small as a mustard seed and trust that you can indeed move mountains.
So, we join together in the words Jesus taught us with faith and expectation:
The Lords Prayer
Our Father in heaven,
hallowed be your name,
your kingdom come,
your will be done,
on earth as in heaven.
Give us today our daily bread.
Forgive us our sins
as we forgive those who sin against us.
Lead us not into temptation
but deliver us from evil.
For the kingdom, the power,
and the glory are yours
now and forever. Amen.
With so many people affected by the impact of COVID-19, it can be useful to structure our daily prayer. This leaflet from Prayer for the Nation provides themes for each day of the week.
On Tuesdays and Fridays 0800-08.30, Prayer 4 Clevedon pray together into topics far and wide (over Zoom). To give this a try, ask Tim Simpson for the link: prayer4clevedon@gmail.com
If you would like someone to pray for you, or with you for something important to you, the contact for the Prayer Sheet and Prayer Chain is Jean Balcombe: prayer@christchurch-clevedon.org.uk 07810 027820
---
Worship Playlist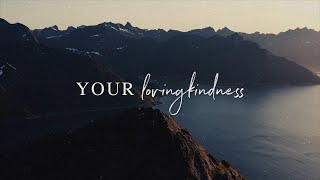 ---
Help and Support
The contact for the Prayer Sheet and Prayer Chain is Jean Balcombe: prayer@christchurch-clevedon.org.uk 07810 027820
For practical support for those isolating or shielding, there is a group of volunteers who will happily help out. For contact details visit Clevedon aid. Make use of those in your home group, and if you would like to be part of one contact our Carolyn Waite our home group coordinator through the church office.
Lastly, don't hesitate to contact us through the website or if urgent though the contact details on the newsletter.