Sunday 21th June 2020
Contact us to request our weekly newsletter
---
Welcome to our Father's Day Service.
Although it's not a day that is formally marked in the church lectionary, it does have Christian origins, coming into existence just over a century ago.
This is a day of Joy for some, and sadness for others. We invite all to come and celebrate Fatherhood.
A good father is one of the most unsung, unpraised, unnoticed, and yet one of the most valuable assets in our society.

Billy Graham
---
Service
A message by Russ Herbert.
Led by Clive Jennings, and our reading is John 14:1-14 given by Julian and Lynn Sawyer.
With a guest appearance of drummer Toby Davis.
Jump to: Start, Video, Welcome, Kate TLG, Reading, Message, Prayers, Closing. And don't forget to head to Emy's Christchurch Kids blog.
15-18's – SKYPE Sessions Wednesdays at 6.30pm
13's/14's – SKYPE Sessions Thursdays at 6.30pm
(contact Will and Sarah at Youth@christchurch-clevedon.org.uk)
Worship Playlist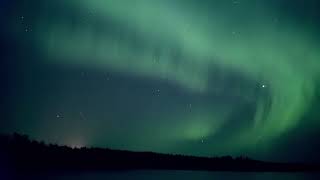 Prayers
Led by Kate Dommett.
Father God, we join together in prayer today and ask that your Holy Spirit would lead us.
Draw near to us now and wash over us with your deep peace.
May we know you as our good, good Father.
We pray using the words of Psalm 16:
"Lord, you alone are my portion and my cup, you make my lot secure.
The boundary lines have fallen for me in pleasant places, surely I have a delightful inheritance.
I will praise the Lord who counsels me.
Even at night my heart instructs me, I keep my eyes always on the Lord.
With him at my right hand, I will not be shaken.
Therefore, my heart is glad and my tongue rejoices and my body also will rest secure because you will not abandon me to the realm of the dead.
Nor will you let your faithful ones see decay.
You make known to me the path of life.
You will fill me with joy in your presence, with eternal pleasures at your right hand."
We join our prayers for the world and this nation together and lift to you now places and situations that you are calling us to pray for. Lord may your love be known and your will be done.
We give thanks for the community here in Clevedon. Lord help us to see with your eyes, listen with your ears, speak with your voice and respond with your love.
In Jesus' name we pray the words he gave us together:
Our Father in heaven,
hallowed be your name.
Your kingdom come,
Your will be done on earth as it is in heaven.
Give us today our daily bread,
forgive us our sins,
as we forgive those who sin against us.
Lead us not into temptation
but deliver us from evil.
For yours is the Kingdom, the power
and the glory,
for ever and ever.
Amen.
Prayer Ministry and Support
Please contact us if you would like someone to pray with or for you. The contact for the Prayer Sheet and Prayer Chain is Jean Balcombe: prayer@christchurch-clevedon.org.uk 07810 027820
For practical help, there is still a large group of volunteers across Clevedon to help those vulnerable and self-isolating – Clevedon Aid.
Please keep in touch with your Christchurch family, even if it just to say hello. If you need connecting drop an email to our Church Administrator, Kathryn admin@christchurch-clevedon.org.uk.