Sunday 24th January 2021
Contact us to request our weekly newsletter
---
Covenant Service
This week is our Covenant Service, where we affirm our commitment to God through "The Covenant Prayer" written by John Wesley.
It is also the third week of our series "The Generosity Project", and today we focus on what we have. Whilst there might be things we lack, God has given us so much. Enough that we can, and should, share with others.
If you are not a regular giver, please consider whether you would like to support our mission at Christchurch by clicking here.
--- ---
The Covenant Prayer (click play button above to listen)
Beloved in Christ, let us again claim for ourselves this covenant which God has made with his people, and take the yoke of Christ upon us.
This means that we are content that he appoints us our place and work, and that he himself is our reward.
Christ has many services to be done:
some are easy, others are difficult;
some bring honour, others bring reproach;
some are suitable to our natural inclinations and material interest, others are contrary to both;
in some we may please Christ and please ourselves;
in others we cannot please Christ except by denying ourselves.
Yet the power to do all these things is given us in Christ, who strengthens us.
Therefore let us make this covenant of God our own. Let us give ourselves to him, trusting in his promises and relying on his grace. Let's pray…
Lord God, Holy Father, since you have called us through Christ to share in this gracious covenant, we take upon ourselves with joy the yoke of obedience and, for love of you, engage ourselves to seek and do your perfect will.
We are no longer our own but yours…
The Covenant Prayer:

I am no longer my own but yours.
Put me to what you will,
rank me with whom you will;
put me to doing,
put me to suffering;
let me be employed for you
or brought low for you;
let me be full,
let me be empty;
let me have all things,
let me have nothing;
I freely and wholeheartedly
yield all things to your pleasure and disposal.
And now, glorious and blessed God,
Father, Son and Holy Spirit,
you are mine and I am yours. So be it.
And the covenant now made on earth, let it be ratified in heaven.

Amen

Methodist Worship Book, page 290. © 1999 Trustees for Methodist Church Purposes. The Methodist Church in Britain
---
Family and Children's Activities
for our younger members
---
Reading
given by Carolyn Waite
(click play button above to listen)
Philippians 2:1-8 (NIV) –
Imitating Christ's humility
1 If you have any encouragement from being united with Christ, if any comfort from his love, if any fellowship with the Spirit, if any tenderness and compassion, 2 then make my joy complete by being like-minded, having the same love, being one in spirit and purpose. 3 Do nothing out of selfish ambition or vain conceit, but in humility consider others better than yourselves, 4 Each of you should look not only to your own interests, but also to the interests of the others.
5 Your attitude should be the same as that of Christ Jesus:
6 Who, being in very nature God,
did not consider equality with God something to be grasped;
7 but made himself nothing,
taking the very nature of a servant,
being made in human likeness.
8 And being found in appearance as a man,
he humbled himself
and became obedient to death –
even death on a cross!
---
Message
"A New Generous Life"
by Suzy Kirkham Suzy talks to us today about the importance of being a thankful people, remembering all that God has blessed us with, rather than focusing on what we lack. She also encourages us to go the extra mile, so that we can live a new and generous life.
---
Prayer
Led by Samuel Thompson
(click play button above to listen)
Father God, as we pause and reflect together now, we focus on you in this time of prayer.
We thank you that you are a generous God, and that we can take comfort in your love, especially during difficult times. Help us to be like-minded, by having the same love and being in one spirit and one mind. Help us to look for the interests of others with humility, above the interests of our own.
Father God, we pray for our country and our government, who bear the responsibility of managing restrictions on our lives and keeping us safe. We pray for wisdom among us and our leaders, and we pray and give thanks for all NHS frontline staff and key workers, who put themselves at risk every day to keep society going, which we too easily take for granted. We pray for those who are sick and bereaved, Lord be with them, comfort them, especially during this time of lockdown. We pray for those who are isolated, lonely and fed up with these restrictions, who yearn to be in company with others. Fill us with the presence of your Holy Spirit. We pray for those who are facing financial difficulty and redundancy, for they may be provided for.
We pray for teachers preparing online resources and those in school for key workers' children. We pray for parents and carers encouraging children to engage with learning at home and for those providing all the necessary support.
We pray for President Biden and the United States, as he seeks to organise a new Administration. We pray for wisdom amongst their government and peace among the American people, and unity among the whole country. We pray for those who have been evacuated from their homes during the recent flooding. Lord Jesus comfort and protect, and that they will receive the support they need during this time.
We pray for your Church, both here in Clevedon and around the world, help us to be united through knowing you and worshiping you. Fill us with your Holy Spirit and help us to be Christ-like, as we go out into the world.
Lord Jesus Christ, in these dark and difficult days we turn our hearts to you.
In ages past, you have delivered our nation from disaster.
Do it again, we pray.
Give wisdom beyond human wisdom to our leaders,
Give strength beyond human strength to the NHS and all our frontline workers.
Give comfort beyond human comfort to the elderly and all who grieve.
Lord Jesus Christ, in these dark and difficult days,
Turn your face towards us, and heal our land, we pray. Amen
And now we come together to say the prayer Jesus taught us.
Our Father in heaven,
hallowed be your name,
your kingdom come,
your will be done,
on earth as in heaven.
Give us today our daily bread.
Forgive us our sins
as we forgive those who sin against us.
Lead us not into temptation
but deliver us from evil.
For the kingdom, the power,
and the glory are yours
now and forever. Amen.
On Tuesdays and Fridays at 8am, for half an hour, there is Prayer for Clevedon (over Zoom). If you'd like to join Contact Tim Simpson via the church office.
If you would like someone to pray for you, or with you for something important to you, the contact for the Prayer Sheet and Prayer Chain is Jean Balcombe: prayer@christchurch-clevedon.org.uk 07810 027820
---
Worship Playlist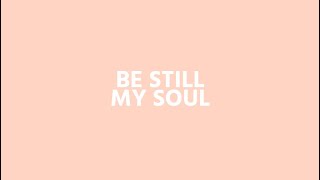 ---
Help and Support
The contact for the Prayer Sheet and Prayer Chain is Jean Balcombe: prayer@christchurch-clevedon.org.uk 07810 027820
For practical support for those isolating or shielding, there is a group of volunteers who will happily help out. For contact details visit Clevedon aid. Make use of those in your home group, and if you would like to be part of one contact our Carolyn Waite our home group coordinator through the church office.
Lastly, don't hesitate to contact us through the website or if urgent though the contact details on the newsletter.