Sunday 24th May 2020
Contact us to request our weekly newsletter
If you wish to connect with us please do visit our I'm new! page to provide your details, and we can let you know what's happening in Christchurch.
This is week 3 of our series on Prayer. The book we are following is "How to Pray" by Pete Greig and is available at bookstores, as an audio book or on kindle. Visit https://prayercourse.org/ to explore further. For the young and young at heart visit Emy's Christchurch Kids blog.
15-18's – SKYPE Sessions Wednesdays at 6.30pm
13's/14's – SKYPE Sessions Thursdays at 6.30pm
(contact Will and Sarah at Youth@christchurch-clevedon.org.uk)
Worship Playlist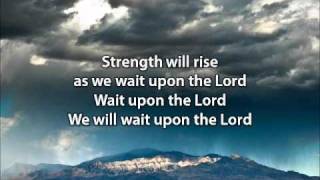 Prayers
Led by Bethan Baker.
Almighty God and Father, draw near to us now as we come together to call on you in this time of prayer.
Thank you that you offer us certain comfort in these uncertain days. The current situation with the coronavirus has introduced unimaginable changes and a heightened awareness of our own vulnerability.
Lord, sometimes our minds are whirling with questions, worries and problems as we try to make sense of everything. But you tell us, Lord, that you are our helper in times of trouble. We thank you that we can come to you as our safe harbour.
Give us the confidence as we pray now and in the week ahead, to come to you for help, and to receive your guidance, your reassurance, your love and your care.
We pray for all politicians and policy-makers, for key-workers, post office workers, refuse and recycling workers, school workers, hospital workers. In the pressure and the business and hubbub of their working day, Lord, we pray for moments when they will hear your still, small voice of calm, guiding and directing them.
We hold before you those who are bereaved and morning the loss of a family member or a loved friend. We pray too for those who are supporting family members who are ill, or who are in difficult and stressful situations.
We bring before you the lonely, the afraid, the angry and the isolated. Loving Father, we ask you to pour your blessings over each of them just as they need. We thank you that each one is precious to you and you understand their needs.
Lord, provide them certain comfort in these uncertain days, and take from their souls the strains and the stresses, and let them truly experience the beauty of your peace.
We give thanks that amid this strange time we're noticing and recognising wonderful things that previously we've taken for granted. We come to you today with hearts full of gratitude for all the good things that you have given us: friendship, freedom to come and go as we please, provision for all of our needs, the beauty of the earth and the skies.
Lord in the coming week, if we experience the unexpected, if we feel afraid or worried, help us to remember all the good things you have done for us. Help us to pause and remind ourselves that when we call you are ready to hear us, for you are our helper.
This week, Lord, may we encounter the peace and the presence of you as our friend and our mighty fortress, always ready to help in times of trouble. Amen
The Lord's prayer:
Our Father, who art in heaven,
hallowed be thy name;
thy kingdom come;
thy will be done;
on earth as it is in heaven.
Give us this day our daily bread.
And forgive us our trespasses,
as we forgive those who trespass against us.
And lead us not into temptation;
but deliver us from evil.
For thine is the kingdom,
the power and the glory,
for ever and ever.
Amen.
Prayer Ministry and Support
Prayer doesn't always need to be a solitary request to God, we can pray with you and for you. The contact for the Prayer Sheet and Prayer Chain is Jean Balcombe: prayer@christchurch-clevedon.org.uk 07810 027820
For practical help, there is still a large group of volunteers across Clevedon to help those vulnerable and self-isolating – Clevedon Aid.
Lastly, it's been a while, but don't forget –
we, Christchurch, the people, are all still here! Please keep in touch with your Christchurch family, even if it just to say hello. If you need connecting drop an email to our Church Administrator, Kathryn admin@christchurch-clevedon.org.uk.