Sunday 25th April 2021
Contact us to request our weekly newsletter
---
The Perfect Neighbour?
I wish next door would just prune that tree. It is so untidy. They really need to control their dog, and their kids make such a racket!
But are we without faults? And does any of it really matter?
We are all sinners with our own baggage, we are called as Christians to reach out to our neighbour with love, not judgement.
---
Welcome
by Russell Herbert
The church is open for services, but remember to book!
Pray for the ECC, the Wardens, and all those who are continuing to serve the church.
The book to accompany this series "The Art of Neighbouring" is widely available and can be bought here, and is also available on kindle. For those leading small groups guides are here.
If you are not a regular giver, please consider whether you would like to support our mission at Christchurch by clicking here. ---
Reading
given by Carolyn Waite
(click play button above to listen)
Luke 5:27-32 (NIV)
The calling of Levi
27 After this, Jesus went out and saw a tax collector by the name of Levi sitting at his tax booth. 'Follow me,' Jesus said to him, 28 and Levi got up, left everything and followed him.
29 Then Levi held a great banquet for Jesus at his house, and a large crowd of tax collectors and others were eating with them. 30 But the Pharisees and the teachers of the law who belonged to their sect complained to his disciples, 'Why do you eat and drink with tax collectors and sinners?'
31 Jesus answered them, 'It is not the healthy who need a doctor, but those who are ill. 32 I have not come to call the righteous, but sinners to repentance.'
---
Message
"Loving Not Judging Our Neighbour"
by Sam Thompson We continue today, looking at the series "the art of neighbouring" and in this passage, we encounter Levi, who was a tax collector. Levi was approached by Jesus who called Levi to follow him. Levi shared the good news with his friends who didn't know Jesus, and invited Jesus to eat with them, but the Pharisees questioned Jesus and said "Why do you eat with sinners?"
---
Prayer
Led by Russell Herbert
(click play button above to listen)
Lord God,
We thank you for our neighbourhood and for our neighbours. Forgive us for those times when we have not reached out to them, and for when we have not loved those around us in the way you want us to.
We thank you that you love us unconditionally and that we can know that because of Jesus' death on the cross, we are forgiven and are made alive in him.
So help us, we pray, to live as faithful followers of Jesus in the places where we live. Help us to be sensitive to those around us and to reflect your love for them in practical ways.
We pray for all who are in particular need at this time.
We pray for all those who are sick, homebound or hospital-bound. We pray for those whose treatment has been delayed because of the pandemic crisis. Bring to them your comfort, strength, healing and wholeness of body, mind and spirit. We continue to pray for our NHS and for all who work in health care.
We pray for all who mourn. Lord, in their grief, bring comfort, hope and peace.
We pray for our leaders, at local, national and international levels and for all those who have responsibility for difficult decisions. Grant them wisdom each day.
And we pray for the church throughout all nations. We join our prayers together with theirs, in the name of Jesus, our Lord and risen saviour, as we say together the Lord's Prayer:
The Lords Prayer
Our Father in heaven,
hallowed be your name,
your kingdom come,
your will be done,
on earth as in heaven.
Give us today our daily bread.
Forgive us our sins
as we forgive those who sin against us.
Lead us not into temptation
but deliver us from evil.
For the kingdom, the power,
and the glory are yours
now and forever. Amen.
On Tuesdays and Fridays 0800-08.30, Prayer 4 Clevedon pray together into topics far and wide (over Zoom). To give this a try, ask Tim Simpson for the link: prayer4clevedon@gmail.com
If you would like someone to pray for you, or with you for something important to you, the contact for the Prayer Sheet and Prayer Chain is Jean Balcombe: prayer@christchurch-clevedon.org.uk 07810 027820
---
Worship Playlist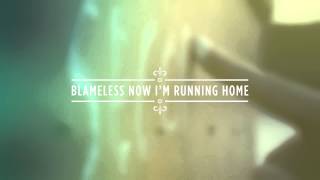 ---
Help and Support
The contact for the Prayer Sheet and Prayer Chain is Jean Balcombe: prayer@christchurch-clevedon.org.uk 07810 027820
Make use of those in your home group, and if you would like to be part of one contact our Carolyn Waite our home group coordinator through the church office. We hope also you might be able to call on your neighbours.
Lastly, don't hesitate to contact us through the website or if urgent though the contact details on the newsletter.