Sunday 27th June 2021
Contact us to request our weekly newsletter
---
Welcome
by Clive Jennings
Congratulations to Revd Suzy Kirkham.
If you would like to join us at the church there is no longer a need to book. A children's group is running during the Sunday Service.
F@CT next Sunday at the church
If you are not a regular giver, please consider whether you would like to support our mission at Christchurch by clicking here. ---
Reading
given by James Covey-Crump
(click play button above to listen)
Nehemiah 5:1-19 (NIV)
Nehemiah helps the poor
1 Now the men and their wives raised a great outcry against their fellow Jews. 2 Some were saying, 'We and our sons and daughters are numerous; in order for us to eat and stay alive, we must get grain.'
3 Others were saying, 'We are mortgaging our fields, our vineyards and our homes to get grain during the famine.'
4 Still others were saying, 'We have had to borrow money to pay the king's tax on our fields and vineyards. 5 Although we are of the same flesh and blood as our fellow Jews and though our children are as good as theirs, yet we have to subject our sons and daughters to slavery. Some of our daughters have already been enslaved, but we are powerless, because our fields and our vineyards belong to others.'
6 When I heard their outcry and these charges, I was very angry. 7 I pondered them in my mind and then accused the nobles and officials. I told them, 'You are charging your own people interest!' So I called together a large meeting to deal with them 8 and said: 'As far as possible, we have bought back our fellow Jews who were sold to the Gentiles. Now you are selling your own people, only for them to be sold back to us!' They kept quiet, because they could find nothing to say.
9 So I continued, 'What you are doing is not right. Shouldn't you walk in the fear of our God to avoid the reproach of our Gentile enemies? 10 I and my brothers and my men are also lending the people money and grain. But let us stop charging interest! 11 Give back to them immediately their fields, vineyards, olive groves and houses, and also the interest you are charging them – one per cent of the money, grain, new wine and olive oil.'
12 'We will give it back,' they said. 'And we will not demand anything more from them. We will do as you say.'
Then I summoned the priests and made the nobles and officials take an oath to do what they had promised. 13 I also shook out the folds of my robe and said, 'In this way may God shake out of their house and possessions anyone who does not keep this promise. So may such a person be shaken out and emptied!'
At this the whole assembly said, 'Amen,' and praised the Lord. And the people did as they had promised.
14 Moreover, from the twentieth year of King Artaxerxes, when I was appointed to be their governor in the land of Judah, until his thirty-second year – twelve years – neither I nor my brothers ate the food allotted to the governor. 15 But the earlier governors – those preceding me – placed a heavy burden on the people and took forty shekelsa] of silver from them in addition to food and wine. Their assistants also lorded it over the people. But out of reverence for God I did not act like that. 16 Instead, I devoted myself to the work on this wall. All my men were assembled there for the work; web] did not acquire any land.
17 Furthermore, a hundred and fifty Jews and officials ate at my table, as well as those who came to us from the surrounding nations. 18 Each day one ox, six choice sheep and some poultry were prepared for me, and every ten days an abundant supply of wine of all kinds. In spite of all this, I never demanded the food allotted to the governor, because the demands were heavy on these people.
19 Remember me with favour, my God, for all I have done for these people.
---
Message
"The Fear of the Lord and a Godly Lifestyle"
by Russell Herbert The fifth in our series looking at Nehemiah.
Today we think about what it means to fear God – and what it doesn't mean.
---
Lord we give thanks for your church, the body of Christ. And we join together in prayer and ask the Holy Spirit that you would lead us and intercede for us.
As we bring ourselves before God body, heart, minds and souls; let us remember the vision of Christchurch: the vision of where we believe God is leading us: to be one in Christ, to grow more disciples and to serve the community. We seek the power of the Holy Spirit to build us up as God's people. Jesus show us in this season how to share worship and teaching, to offer ways for all ages to be nurtured. May we learn from you daily and build faith in our community. Holy Spirit enable us to share our faith and demonstrate God's love and care for our world.
Lord you have given each of us unique gifts and skills and every single one of us is called to love you and love one another. Help us to be a people that listen well to each other and to you. Help us to encourage one another in our faith. Whether apostle, prophet, evangelist, shepherd or teacher; Lord, equip and enable us to serve you and your people well in this season.
We join together in giving thanks for Suzy and Jay on this special weekend. Thank you for all those who were Deaconed or Priested yesterday, for their faithfulness in responding to this particular call on their lives. Lord bless them and their families as they continue to love and serve you.
This weekend we pray for the Early Intervention team of coaches at Christchurch. We give thanks for Emy and her wonderful leading and encouraging of this team and in her role heading up the team at St Nicks. Thank you for Emma leading the team at Yeo Moor and Lucy leading the team at St John's. What a joy and a privilege it is to reflect on the past 4 years of 31 coaches trained and over 50 children supported. Jesus you love every child and young person and our heart breaks for all those that struggle and struggle without support. Coaching for one hour a week, for a whole year, makes such a difference. We lift you every coached child and their families now and ask that your work in our community would continue to grow as the need is so very great. Thank you for every single coach, the time, love and care they bring to a child's life, one at a time. I pray that more members of our church community would hear the call to coach in this season.
We pray for Uganda where a 42-day lockdown has just started to try and slow the dramatic rise in the number of Covid-19 infections amid a vaccine shortage. We have been asked by one of the team at Uganda Women Concern Ministry to pray and so we join with their prayers Lord and ask for healing and deliverance from pain for sick people in families and communities, bereaved families, staff safety and wisdom and for nations of the world to be delivered from Covid-19.
We close our prayers by joining together by praying the words Jesus taught us:
The Lords Prayer
Our Father in heaven,
hallowed be your name,
your kingdom come,
your will be done,
on earth as in heaven.
Give us today our daily bread.
Forgive us our sins
as we forgive those who sin against us.
Lead us not into temptation
but deliver us from evil.
For the kingdom, the power,
and the glory are yours
now and forever. Amen.
On Tuesdays and Fridays 0800-08.30, Prayer 4 Clevedon pray together into topics far and wide (over Zoom). To give this a try, ask Tim Simpson for the link: prayer4clevedon@gmail.com
If you would like someone to pray for you, or with you for something important to you, the contact for the Prayer Sheet and Prayer Chain is Jean Balcombe: prayer@christchurch-clevedon.org.uk 07810 027820
---
Worship Playlist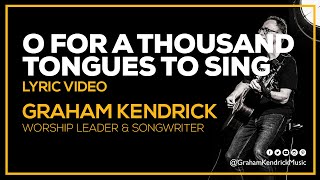 ---
Help and Support
The contact for the Prayer Sheet and Prayer Chain is Jean Balcombe: prayer@christchurch-clevedon.org.uk 07810 027820
Make use of those in your home group, and if you would like to be part of one contact Carolyn Waite our home group coordinator through the church office.
The Church is open Mondays, Tuesdays and Thursdays, 9.30am-2.30pm, but we do recommend calling first on 01275 871483. Don't hesitate to contact us through the website or if urgent though the contact details on the newsletter.