Sunday 27th September 2020
Contact us to request our weekly newsletter
---
What Ho!
Today we explore the importance of serving others not only within the Church but also outside. Sometimes that comes at a cost.
This is the third week of our series 'Unleashed: The Acts Church Today', following a book written by Gavin and Anne Calver (available here).
Please do read the newsletter above for information about the church opening up for services from 4th October. To book your seat click here. The online services will still continue.
---
Worship Playlist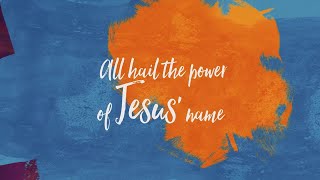 Prayers
Led by Jean Balcombe.
As we see how the rapidly growing early Church answered Jesus' call to follow Him, we notice that serving is a natural consequence of loving.
Loving and serving go together and somehow serving without love is just doing good.
Loving God, In the circling fellowship of the Church help us to grow in faith and respond in loving service to one another: sharing the load, hearing words of encouragement and caution, recognising each others' gifts and being delighted in our common life together.
We give thanks for those who have answered the call to ordained ministry and served the gospel faithfully over the years.
Today we celebrate with Suzy, our curate, and pray for all being ordained at Wells Cathedral this weekend and for those taking first steps in ministerial training.
As the preparations continue for re-starting services at Christchurch and Kenn Road, we pray for all those managing that and for those deciding whether to attend.
Guide us all so that we may love and serve you and each other.
Lord Jesus, as you opened your arms of love upon the Cross may we open our hearts to love and serve our neighbours near and far.
In the uncertainty, changing restrictions and extra things to consider there can be a heightening of stress and tension leading to frustration and anger, verbal and physical abuse, mental and other health problems.
Show us how to share your love in serving others.
We pray for governments and businesses where there is a shared understanding of purpose but also those where there is poor communication and lack of care. Give all leaders the skills and resources to make the right decisions.
Show us how to love and serve as we should to make your name known in all the world.
Circle your whole world, Lord, with love, so that we may serve to your glory and honour.
In Jesus' name. Amen
Our Father in heaven,
hallowed be your name,
your kingdom come,
your will be done,
on earth as in heaven.
Give us today our daily bread.
Forgive us our sins
as we forgive those who sin against us.
Lead us not into temptation
but deliver us from evil.
For the kingdom, the power,
and the glory are yours
now and for ever.
Amen.
Prayer Ministry and Support