---
Messy Church
We live in an imperfect world. Sometimes our relationships inside and outside church can be challenging. God works through it all.
If you are not a regular giver, please consider whether you would like to support our mission at Christchurch by clicking here.
---
Welcome
by Sonia Eggleston
You are welcome to join our Zoom Session on Sunday Evenings. For details of how to join see the Newsletter or contact the church office. ---
Family and Children's Activities
for our younger members
---
Reading
given by Cheryl Gale
(click play button above to listen)
2 Corinthians 1:21-22 (NIV)
---
Message
"Seeking Love in the Church of Christ"
by Russell Herbert The second in our series of "A Passion for Christ". When we read his letters to the Corinthians we can see that Paul was passionate about the church. This week we consider why he was, and why we should be too.
---
Prayer
Led by Jean Balcombe
(click play button above to listen)
As we come to our prayers today we pray with our brothers and sisters of the churches of Clevedon – together we pray in faith, confident in Christ.
I invite you to use the image as a focus – recognising in the names of churches and organisations and activities how God is working in and through us all in Clevedon and the surrounding area.
Father of all, we give you thanks for the twelve churches that are united in mission and focus as Churches Together in Clevedon. Each has its individual characteristics of expression but we share a oneness in Christ.
We pray for those who lead, those who serve in particular ways and for all who share in the life of faith of each church family.
We give thanks and pray that the love we share in Christ is also expressed through the particular projects and organisations.
As we reflect on those names, Lord, help us to see as you see – beyond the name to real people's lives – the hopes and fears, the joys and sorrows, the struggles and fun.
We give thanks for opportunities to lament with those bearing loss; those suffering pain and anguish; of welcoming strangers and friends alike; feeding hungry bodies and souls; championing those struggling with debt and advising about money management; encouraging local retailers and businesses; caring in transport and phone calls; promoting mental health; supporting children and young people not just when they have particular problems but all the time.
And in it all praying for and with them all.
All because we know Jesus, who loved us first.
Jesus, Son of God, may we each alone be filled with your love;
may each church in our town be filled with your love;
so that all that we are, wherever we are be filled with your love.
May YOUR love overflow and overwhelm the lives of each and everyone in Clevedon so that all may know that Jesus is Lord in this place and that His is the name that is honoured above all others.
In His name we ask it as we join in saying the Lord's prayer together:
The Lords Prayer
Our Father in heaven,
hallowed be your name,
your kingdom come,
your will be done,
on earth as in heaven.
Give us today our daily bread.
Forgive us our sins
as we forgive those who sin against us.
Lead us not into temptation
but deliver us from evil.
For the kingdom, the power,
and the glory are yours
now and forever. Amen.
With so many people affected by the impact of COVID-19, it can be useful to structure our daily prayer. This leaflet from Prayer for the Nation provides themes for each day of the week.
On Tuesdays and Fridays 0800-08.30, Prayer 4 Clevedon pray together into topics far and wide (over Zoom). To give this a try, ask Tim Simpson for the link: prayer4clevedon@gmail.com
If you would like someone to pray for you, or with you for something important to you, the contact for the Prayer Sheet and Prayer Chain is Jean Balcombe: prayer@christchurch-clevedon.org.uk 07810 027820
---
Worship Playlist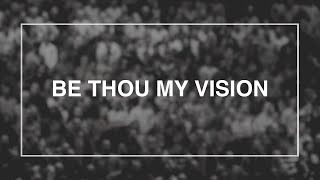 ---
Help and Support
The contact for the Prayer Sheet and Prayer Chain is Jean Balcombe: prayer@christchurch-clevedon.org.uk 07810 027820
For practical support for those isolating or shielding, there is a group of volunteers who will happily help out. For contact details visit Clevedon aid. Make use of those in your home group, and if you would like to be part of one contact our Carolyn Waite our home group coordinator through the church office.
Lastly, don't hesitate to contact us through the website or if urgent though the contact details on the newsletter.