Sunday 28th June 2020
Contact us to request our weekly newsletter
---
A warm welcome to everyone, but especially to Suzy Kirkham who joins us today as our new Curate.
Clive's message today explores how, despite fervent prayer, sometimes God's timing is different from our own and takes us in a direction we don't expect.
This is week 6 of our series on Prayer. The book we are following is "How to Pray" by Pete Greig and is available at bookstores, as an audio book or on kindle. Visit https://prayercourse.org/ to explore further.
--- And don't forget to drop in on Emy's Christchurch Kids blog.
15-18's – SKYPE Sessions Wednesdays at 6.30pm
13's/14's – SKYPE Sessions Thursdays at 6.30pm
(contact Will and Sarah at Youth@christchurch-clevedon.org.uk)
Worship Playlist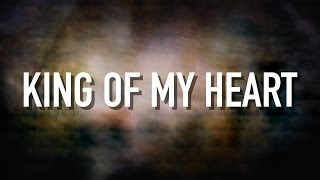 Prayers
Led by Sam Thompson.
Father God, as we pause and reflect together now, we focus on you in this time of prayer. We thank you that you are a loving God, who loves each and every one of us unconditionally, who sent his one and only son to die for us, so that we may have eternal life.
As we serve the will you have for us, help us to be patient when we are confused or lost. Help us to be wise and accept when you are calling for us to wait or if you are saying no. Lord help us to help others, to keep them at peace in times of difficulty or frustration. We thank you for your answered prayer, whether that is everyday small things or big decisions, we thank you for your wisdom when you have steered us away from an unwise decision.
Father in this time of uncertainty, may you bring us together in your presence, to unite and serve you and others in our communities. May you comfort those who have been bereaved during the Covid-19 crisis and we pray for strength and healing for those who are sick. We pray for those who are lonely and isolated, may you surround them with your love and presence now. May you give certainty to those who have lost their jobs, who are in great financial difficulty or who are on furlough during this time. We pray for wisdom among our leaders, as restrictions ease and we emerge from this crisis. Father, we thank you for those who have been working throughout this crisis, help us to value and cherish what they have done to keep us safe while putting themselves at risk. Lord protect them and keep them safe.
Lord, we thank you for the support you have given in the community initiatives in Clevedon, North Somerset and beyond throughout this time of isolation. We give thanks for the Make Lunch Project and Transforming Lives for Good, which have made massive positive impacts to those in need in our communities. We thank and lift up all of our youth workers, social workers and volunteers who have been a lifeline to all the vulnerable people in this community. Lord, protect them and keep them safe.
We pray for the families and loved ones of the victims killed in last Saturday's horrific attack in Reading. Comfort them during this traumatic time as they come to terms with what has happened. Lord, we thank you for all of our police officers, who put their lives at risk to protect the public every day, and keep us safe from the threat of terrorism, violence and crime, and help the most vulnerable in society. Lord, support them and keep them safe.
Lord, we lift up Suzy Kirkham and her family to you now as we welcome them to Christchurch. May you guide her during this time and may she and her family feel reassured and comforted through this chapter of their lives.
And now we come together to say the prayer Jesus taught us.
Our Father in heaven,
hallowed be your name,
your kingdom come,
your will be done,
on earth as in heaven.
Give us today our daily bread.
Forgive us our sins
as we forgive those who sin against us.
Lead us not into temptation
but deliver us from evil.
For the kingdom, the power,
and the glory are yours
now and for ever.
Amen.
Prayer Ministry and Support
Whilst personal prayer is powerful, sometimes words fail us and it can be helpful to have others pray with you and for you. The contact for the Prayer Sheet and Prayer Chain is Jean Balcombe: prayer@christchurch-clevedon.org.uk 07810 027820
We have a prayer wall on the car entrance to the church if it helps you to declare your prayer for others to pray it with you.
For practical help, there is still a large group of volunteers across Clevedon to help those vulnerable and self-isolating – Clevedon Aid.
Please keep in touch with your Christchurch family, even if it just to say hello. If you need connecting drop an email to our Church Administrator, Kathryn admin@christchurch-clevedon.org.uk.