Sunday 28th March 2021
Contact us to request our weekly newsletter
---
Welcome to start of Holy Week
Jesus arrives in Jerusalem, and crowds welcome him. Hosanna! The king is here to save us.
Of course, the plan would prove to be more radical than people expected.
---
Holy Week Reflections
Throughout this week we will have a video every day for prayer and meditation from ministers in the Gordano Valley Circuit.
You'll find them from Monday, on our front webpage or pop back here and click on the image.
---
Welcome
by Russell Herbert
You are welcome to join our Zoom Session on Sunday Evenings. For details of how to join see the Newsletter or contact the church office.
If you are not a regular giver, please consider whether you would like to support our mission at Christchurch by clicking here. ---
Family and Children's Activities
for our younger members
---
Reading
given by Tim Roberts
(click play button above to listen)
Mark 11:1-11 (NRSV)
Jesus' Triumphal Entry into Jerusalem
---
Message
"The Triumphal Entry"
by Suzy Kirkham This week's talk by Suzy is about the event that we have come to call "The Triumphal Entry", as Jesus rode his donkey into Jerusalem, kicking off what we now call Holy week. The final week of Jesus's life before his betrayal, arrest, death on the cross, before his resurrection on Easter Sunday, one week later.
---
Prayer
Led by Nate Longstaff
(click play button above to listen)
Lord God beautiful saviour and most loving king,
We come before you now as individuals and as a church to worship you, to hear from you, and to talk to you because we so desperately need you. In your great compassion and mercy, we ask Lord that you hear our prayer. In every aspect of our lives would you be present and would you be magnified; through our words and actions may we declare your great goodness and love. Please meet us in our day-to-day; in the boring and the exciting, in the stressful and in the joyful reveal to us your character we pray, that through you we would be transformed by your holy spirit.
We release to you Lord Father the worry and the burden of the brokenness of this world knowing that you are the Almighty who holds every speck of dust in his hands with love and dutiful attention. God of peace we ask that you would intervene where there is conflict, may your justice prevail And love ultimately conquer The hearts and authorities of all humankind.
God of abundance and life we pray for our world that it may be redeemed by the work of the coming kingdom and may we play our part in that perfect restoration, being ever mindful of our impacts.
God of healing we ask that you would bring an end to disease and suffering. Lord we ask particularly for those suffering because of the Covid crisis, bring your healing to both body, mind and soul. All loving, caring and present God we ask that you would draw near to all of us, especially to those who are lonely at this time that they may be comforted.
We praise you and thank you for all of those who have pulled out their all in this time in fighting this pandemic we ask Lord that you would sustain our leaders and healthcare workers and all those unsung heroes working behind-the-scenes.
And for us, your church both internationally and nationally and locally that we would constantly be looking to you for direction for healing and for strength to proclaim you as Lord and saviour. By your strength given to us, may we always be seeking to share with those who are needy, to speak into areas of injustice, and to stand up for those who cannot stand up for themselves.
Precious saviour, we fall upon your grace knowing that you will lift us and give us your life, you repair our brokenness and present us as something beautiful – may we live this for you and with you.
We say together the Lord's Prayer:
The Lords Prayer
Our Father in heaven,
hallowed be your name,
your kingdom come,
your will be done,
on earth as in heaven.
Give us today our daily bread.
Forgive us our sins
as we forgive those who sin against us.
Lead us not into temptation
but deliver us from evil.
For the kingdom, the power,
and the glory are yours
now and forever. Amen.
On Tuesdays and Fridays 0800-08.30, Prayer 4 Clevedon pray together into topics far and wide (over Zoom). To give this a try, ask Tim Simpson for the link: prayer4clevedon@gmail.com
If you would like someone to pray for you, or with you for something important to you, the contact for the Prayer Sheet and Prayer Chain is Jean Balcombe: prayer@christchurch-clevedon.org.uk 07810 027820
---
Worship Playlist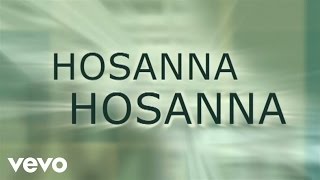 ---
Help and Support
The contact for the Prayer Sheet and Prayer Chain is Jean Balcombe: prayer@christchurch-clevedon.org.uk 07810 027820
For practical support for those isolating or shielding, there is a group of volunteers who will happily help out. For contact details visit Clevedon aid. Make use of those in your home group, and if you would like to be part of one contact our Carolyn Waite our home group coordinator through the church office.
Lastly, don't hesitate to contact us through the website or if urgent though the contact details on the newsletter.