---
Welcome Traveller
This is our penultimate week looking at the "I Am" sayings of Jesus.
This week we are considering Jesus' statement "I am The Way, the Truth and the Life". Why did Jesus make what would have been such a controversial statement?
The Church core team will be meeting shorting to consider how and if we can meet. If you are a member of the church and haven't had opportunity, please do fill out the questionnaire that was emailed to you.
--- And do look in on the Christchurch Kids blog.
Last week Joy needed a little cheering up, thankfully Larry was there to tell her some good reasons to be happy.
Worship Playlist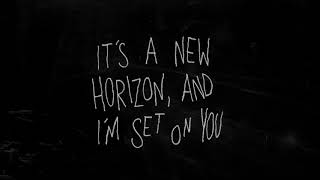 Prayers
Led by Sonia Eggleston.
Let us have a short moment of silence and then move into our time of prayer for others and ourselves.
We pray for all in our society who minister to the needs of others, Everyone working in the medical profession, caring services, firemen, police, counsellors, special needs workers and loved ones who day by day look after their family members.
We pray for all who are suffering with the Covid virus, and all others who are ill. We bring to you all who at this time are frightened to go out, whose lives are very unhappy. May they be well looked after, and we pray that all might find peace in you. Lord, be with all who are ill, whether it be in body or mind and may they feel your presence and love all around them and give them strength for each day.
We pray for our Government and for all governments in the world seeking to find solutions to all their problems. Bless them all Lord and may they put their trust in you.
Our schools are re-opening this week and we pray for all schools, teachers, students, and all ages that the new term will turn into a new beginning and that everything will settle in quickly.
Let us take a little time to notice how many good things surround us, how many things we take for granted and how much our lives have been blessed this last week.
We thank you loving God that you value each one of us, that we are all important in your eyes. We thank you that everyone matters to you none more than others and none less. Let us pray to him in the honesty of our own hearts.
For Jesus' sake. Amen.
Our Father in heaven,
hallowed be your name,
your kingdom come,
your will be done,
on earth as in heaven.
Give us today our daily bread.
Forgive us our sins
as we forgive those who sin against us.
Lead us not into temptation
but deliver us from evil.
For the kingdom, the power,
and the glory are yours
now and for ever.
Amen.
Prayer Ministry and Support
If you would like someone to pray with you, the contact for the Prayer Sheet and Prayer Chain is Jean Balcombe: prayer@christchurch-clevedon.org.uk 07810 027820
Many of the Church staff are on holiday during August, but if you need help don't hesitate to contact us through the website or if urgent though the contact details on the newsletter.