Sunday 30th May 2021
Contact us to request our weekly newsletter
---
Welcome
by Clive Jennings
If you are not a regular giver, please consider whether you would like to support our mission at Christchurch by clicking here. ---
One Million Meals
This incredible milestone is symbolic of so much. It serves as a humbling reminder of the desperate need that still exists across the UK. Behind this huge number are families; brothers, sisters, parents, carers… who have gone through a heartbreaking struggle. But it also shows that there is hope! Thanks to the relentless dedication and love of churches across the country, we will continue to reach out to those in crisis.

One Million Meals! Transforming Lives for Good
Can you help?
The Christchurch Make Lunch team needs volunteers who can pick up food from Bristol each Thursday at 1pm and deliver it back to Christchurch. If you think you could help collect this delivery every now and then on a rota basis, and have a reasonably sized vehicle, they'd be VERY grateful for your help! Cool bags will be provided and expenses paid. Contact Helen Davis via the office.
---
Reading
given by Tim Roberts
(click play button above to listen)
Nehemiah 1:1-11 (NIV)
Nehemiah's prayer
1 The words of Nehemiah son of Hakaliah:
In the month of Kislev in the twentieth year, while I was in the citadel of Susa, 2 Hanani, one of my brothers, came from Judah with some other men, and I questioned them about the Jewish remnant that had survived the exile, and also about Jerusalem.
3 They said to me, 'Those who survived the exile and are back in the province are in great trouble and disgrace. The wall of Jerusalem is broken down, and its gates have been burned with fire.'
4 When I heard these things, I sat down and wept. For some days I mourned and fasted and prayed before the God of heaven. 5 Then I said:
'Lord, the God of heaven, the great and awesome God, who keeps his covenant of love with those who love him and keep his commandments, 6 let your ear be attentive and your eyes open to hear the prayer your servant is praying before you day and night for your servants, the people of Israel. I confess the sins we Israelites, including myself and my father's family, have committed against you. 7 We have acted very wickedly towards you. We have not obeyed the commands, decrees and laws you gave your servant Moses.
8 'Remember the instruction you gave your servant Moses, saying, "If you are unfaithful, I will scatter you among the nations, 9 but if you return to me and obey my commands, then even if your exiled people are at the farthest horizon, I will gather them from there and bring them to the place I have chosen as a dwelling for my Name."
10 'They are your servants and your people, whom you redeemed by your great strength and your mighty hand. 11 Lord, let your ear be attentive to the prayer of this your servant and to the prayer of your servants who delight in revering your name. Give your servant success today by granting him favour in the presence of this man.'
I was cupbearer to the king.
---
Message
"Responding to God's Call to Rebuild and Restore"
by Clive Jennings In our introduction today we see the mammoth task that God called him into, to not only rebuild the walls of Jerusalem but also turn back to God the demoralised and Spiritual lives of the residents.
As we commence our series I pray that you will make the connections of a city in 445BC and our present situation after 15 months of restrictions. I pray that we meet the challenges of today as Nehemiah and his community did all those years ago.
---
Prayer
Led by Sam Thompson
(click play button above to listen)
Father God, as we pause and reflect together now, we focus on you in this time of prayer.
We thank you that you have sent your Holy Spirit to be with us this morning, filling us with your grace, your love and your peace during this time of uncertainty as we look to discern the future.
Father God, we pray for our country and our government, who bear the responsibility of managing restrictions on our lives and keeping us safe. We pray for those who live in hotspot areas such as Bolton, Lord will you give them wisdom as they seek to contain the outbreak, and protect them from this variant. We pray for wisdom among us and our leaders, and we pray and give thanks for all NHS frontline staff and key workers, who put themselves at risk every day to keep society going. We pray for those who have been ill and bereaved this last year, Lord be with them and comfort them. We pray for those who are facing financial difficulty and redundancy, for they may be provided for. We pray for those who are isolated, lonely and who yearn to be in company with others, fill us with the presence of your Holy Spirit. We thank you for the hope the roll out of the vaccine programme has brought us, we pray for the process of distribution and administering of the vaccines, not just in this country but globally.
We pray for teachers and support staff, we give thanks for their resilience and perseverance as they navigated a safe return to school, and we pray Lord that you will continue to keep them safe in school while the virus is still circulating. We pray for all children and young people, help them to flourish in their learning following this period of disruption, and give them your peace during this difficult time.
We pray for the ongoing situation in Belarus, give wisdom to leaders around the world as they look to a way forward in this crisis. We pray for the families and loved ones who died in the tragic cable car crash in Italy. Lord in this time of shock comfort them as they come to terms with this devastating loss. We pray for those who were injured in the crash, and for the doctors and nurses caring for them, lord give them the wisdom they need so that they may have the treatment they need.
We pray for your Church here in Clevedon, help us to be united through knowing you and worshiping you. Fill us with your Holy Spirit and help us to be Christ-like, as we go out into the world.
And now we come together to say the prayer Jesus taught us:
The Lords Prayer
Our Father in heaven,
hallowed be your name,
your kingdom come,
your will be done,
on earth as in heaven.
Give us today our daily bread.
Forgive us our sins
as we forgive those who sin against us.
Lead us not into temptation
but deliver us from evil.
For the kingdom, the power,
and the glory are yours
now and forever. Amen.
On Tuesdays and Fridays 0800-08.30, Prayer 4 Clevedon pray together into topics far and wide (over Zoom). To give this a try, ask Tim Simpson for the link: prayer4clevedon@gmail.com
If you would like someone to pray for you, or with you for something important to you, the contact for the Prayer Sheet and Prayer Chain is Jean Balcombe: prayer@christchurch-clevedon.org.uk 07810 027820
---
Worship Playlist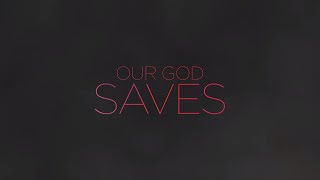 ---