Sunday 31st January 2021
Contact us to request our weekly newsletter
---
The Generosity Project – Week 4
This is the fourth week of our series "The Generosity Project". It is now time to tackle the difficult subject of money, with the dilemmas it creates, and how it can distract us from the life God wants for us.
This week we hit a figure of 100,000 UK deaths to Covid-19. On Monday at 6pm, the Archbishops of Canterbury and York are calling us to pray for those in mourning. For a prayer you may wish to use and further information click here.
If you are not a regular giver, please consider whether you would like to support our mission at Christchurch by clicking here.
---
Welcome
by Clive Jennings
You are welcome to join our Zoom Session on Sunday Evenings. For details of how to join see the Newsletter or contact the church office. As I enter prayer now, I pause to be still; to breathe slowly;
to re-centre my scattered senses upon the presence of God.

Lectio 365
---
New Wine Leadership Conference
15th – 17th March 2020
Click here for the conference website.
Our annual Leadership Conference, Beyond the Storm, will be a time for reflection, great teaching from true practitioners and for soaking in God's presence through worship and prayer.

It's also a time for connection, support and encouragement as we seek God together for what lies beyond the storm.

We're inviting all those in local church and ministry leadership – paid or voluntary – to this online conference – those faithful, passionate, empowered individuals who've kept the sails set!

New Wine Leadership Conference 2021
---
Family and Children's Activities
for our younger members
---
Reading
given by Lorna Robinson
(click play button above to listen)
1 Timothy 6:6-10, 17-19 (NIV)
---
Message
"Money and the New Life"
by Nate Longstaff Money matters! Money matters to us and money matters to God. Paul in his letter to Timothy talks about the relationship between Godliness and money. Is money the root of all evil, and if so what does that mean for being a Christian? Stark warnings are given by Paul to his church, but is this all it's about? Paul is teaching about something greater, he is teaching about Life that is new. New life is found in Jesus and it changes everything including how we feel about, and what we do with our money.
---
Prayer
Led by Emma Windgrove, with Adam & Ellis Wingrove
(click play button above to listen)
Father God, Thank you for all you are and all you do for us.
Thank you God that you are the God of the hills and the Valleys and that we can trust in you.
Thank you that you are our refuge when times are tough and when anxiety and fear creep in.
Thank you that you fight for us and provide for us. When we are weak God you are strong.
I pray for those this week who have been feeling the load of life on their shoulders too much to bear, pray that you will meet them through your holy spirit and lighten the load.
I pray God that we as a church will align our hearts with you today and find contentment.
I pray we hold on tight to the wealth of faith and relationship with you and invest in it.
I pray that we rely on you for all our needs and step out in belief of your provision in all aspects of our lives and be a shining beacon of faith in action.
Amen.
The Lords Prayer
Our Father in heaven,
hallowed be your name,
your kingdom come,
your will be done,
on earth as in heaven.
Give us today our daily bread.
Forgive us our sins
as we forgive those who sin against us.
Lead us not into temptation
but deliver us from evil.
For the kingdom, the power,
and the glory are yours
now and forever. Amen.
On Tuesdays and Fridays at 8am, for half an hour, there is Prayer for Clevedon (over Zoom). If you'd like to join Contact Tim Simpson via the church office.
If you would like someone to pray for you, or with you for something important to you, the contact for the Prayer Sheet and Prayer Chain is Jean Balcombe: prayer@christchurch-clevedon.org.uk 07810 027820
---
Worship Playlist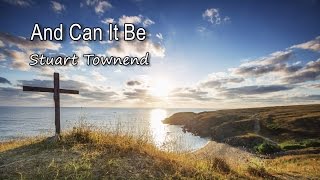 ---
Blessing
(click play button above to listen)
May the generosity of Christ the good shepherd
who laid down his life for the sheep
draw you and all who hear his voice
to be one flock within one fold
and the blessing of God, Father Son and Holy Spirit
Be with you, and remain with you always. Amen
---
Help and Support
The contact for the Prayer Sheet and Prayer Chain is Jean Balcombe: prayer@christchurch-clevedon.org.uk 07810 027820
For practical support for those isolating or shielding, there is a group of volunteers who will happily help out. For contact details visit Clevedon aid. Make use of those in your home group, and if you would like to be part of one contact our Carolyn Waite our home group coordinator through the church office.
Lastly, don't hesitate to contact us through the website or if urgent though the contact details on the newsletter.