Sunday 3rd January 2021
Contact us to request our weekly newsletter
---
Happy New Year
Wise men travelled far to find the messiah. Drawn by a star and a prophecy. They knew there was to be an epoch moment, the start of a new age.
Who or what led you to meet with Jesus? Was there a moment where suddenly there was clarity or was there a long journey that led you that point?
A decision will be made early next week on whether we will continue to keep the Church open. If you are attending the Living Life To The Full course, or wishing to attend services from the 10th please check the front page from Wednesday.
---
Service
"Epiphany" a message by Clive Jennings.
Led by Clive Jennings
and our reading is Matthew 2:1-12.
Jump to: Start, Welcome, LLTTF, Advent Prayer, Reading, Message, Prayers, Closing and Notices.
Click for the Poem - The Oxen
Christmas Eve, and twelve of the clock.
"Now they are all on their knees,"
An elder said as we sat in a flock
By the embers in hearthside ease.

We pictured the meek mild creatures where
They dwelt in their strawy pen,
Nor did it occur to one of us there
To doubt they were kneeling then.

So fair a fancy few would weave
In these years! Yet, I feel,
If someone said on Christmas Eve,
"Come; see the oxen kneel,

"In the lonely barton by yonder coomb
Our childhood used to know,"
I should go with him in the gloom,
Hoping it might be so.

The Oxen by Thomas Hardy (1840–1928)
And click here for more information on the Living Life To The Full course.
If you are not a regular giver, please consider whether you would like to support our mission at Christchurch by clicking here.
Worship Playlist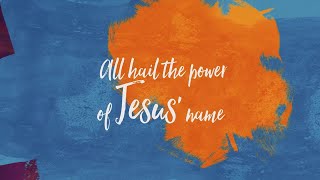 Prayer Ministry and Support
If you would like someone to pray with you or even just for you, the contact for the Prayer Sheet and Prayer Chain is Jean Balcombe: prayer@christchurch-clevedon.org.uk 07810 027820
For practical support for those isolating or shielding, there is a group of volunteers who will happily help out. For contact details visit Clevedon aid.
If you need help don't hesitate to contact us through the website or if urgent though the contact details on the newsletter.