Sunday 5th July 2020
Contact us to request our weekly newsletter
---
Welcome to our Sunday Service,
and Happy Hair Cut Week!
Today Russ takes us through the practice of Contemplation. We also hear about the impact Make Lunch is having, and what support there is for those finding themselves in financial difficulties.
This is week 7 of our series on Prayer. The book we are following is "How to Pray" by Pete Greig and is available at bookstores, as an audio book or on kindle. Visit https://prayercourse.org/ to explore further.
--- And don't forget to drop in on Emy's Christchurch Kids blog.
15-18's – SKYPE Sessions Wednesdays at 6.30pm
13's/14's – SKYPE Sessions Thursdays at 6.30pm
(contact Will and Sarah at Youth@christchurch-clevedon.org.uk)
Worship Playlist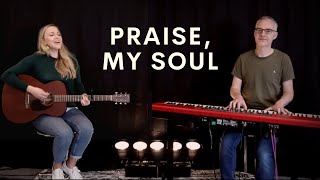 Prayers
Led by Wendy Robinson.
We pray together for the church and the world and thank God for his goodness. So let us join together as one praying in the power of the Holy Spirit, as we open our hearts
to our Lord God.
We give thanks for this church, that unites us, and welcomes all who are drawn to explore
the Christian faith.
Thank you for our ministers, bless them and their families as they work to keep our church
family intact during these difficult times. May the words they speak impact our lives as we
seek to witness the privilege of belonging to a loving, believing community.
Thank you for those stepping up to take forward new initiatives, as our church moves
towards a new season of growth and change. We give thanks that Christchurch will be
offering help via the Christians Against Poverty money course. We pray for those involved in
the Make Lunch project, helping to support needy families, and pray for all volunteers
working over the summer holidays.
We ask you to be among the planning that lies ahead for all the churches here, and that you
will provide abundantly for all that spirit-led vision that serves the community of Clevedon.
As we reflect on our reading and our talk today we ask that you will prompt us to make a
new commitment to spend time alone with you, seeking your help and guidance with all
that troubles us. With our relationships, with our families, our neighbours our colleagues.
With our worries or concerns, for ourselves or for others. For the news we hear through the
media that we find overwhelming, we just ask that you will direct our focus each day as we
take time to pause and see what you bring to the front of our minds. We ask you to always
give us more compassion, as we meet each new day.
As we move deeper into a more prayerful life in the every day, spending time in your
presence, we pray that you will keep us exploring our faith and reveal to us the answers to any questions we may have. Direct us to those people that will encourage us and help grow our faith.
Father, forgive us when we start to feel sorry for ourselves and just think about our
immediate needs or divert to whatever the media is asking us to focus on.
Direct our thoughts to those who need our prayers, for all those areas in the world where
there is poverty and injustice, where people exist from day to day without a proper place to
call home, for anyone who is waiting for a sign or a miracle.
So may we, who believe in signs and miracles, ask God at the beginning of each new day to
intervene in whatever situation we hold before Him, and may we do so with all of our heart
and mind, knowing that Jesus has promised to give whatever is asked in His name. Whatever that is, or wherever that may be in the world, may we pray with all our hearts that our God will step in to meet that which we are asking of Him.
And as we pray that we will be changed through more faithful prayer each day, we are
privileged to pray the words that Jesus taught his disciples to use:
Our Father in heaven,
hallowed be your name,
your kingdom come,
your will be done,
on earth as in heaven.
Give us today our daily bread.
Forgive us our sins
as we forgive those who sin against us.
Lead us not into temptation
but deliver us from evil.
For the kingdom, the power,
and the glory are yours
now and for ever.
Amen.
Prayer Ministry and Support
Whilst personal prayer is powerful, sometimes words fail us and it can be helpful to have others pray with you and for you. The contact for the Prayer Sheet and Prayer Chain is Jean Balcombe: prayer@christchurch-clevedon.org.uk 07810 027820
We have a prayer wall on the car entrance to the church if it helps you to declare your prayer for others to pray it with you.
For practical help, there is still a large group of volunteers across Clevedon to help those vulnerable and self-isolating – Clevedon Aid.
Please keep in touch with your Christchurch family, even if it just to say hello. If you need connecting drop an email to our Church Administrator, Kathryn on admin@christchurch-clevedon.org.uk.