---
Welcome!
This is our last week for our series on the "I Am" sayings of Jesus, and today we are considering "I Am the True Vine". Jesus stressing the importance of being strongly connected.
This week the leadership team will be meeting. Please pray for wisdom, patience and understanding, in particular for the coming weeks, as the church starts opening up.
Our next series is on the book of Acts, and will continue to made available on the website.
---
Worship Playlist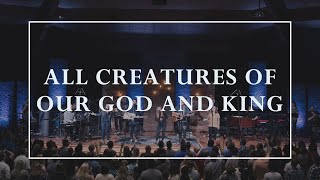 Prayers
Led by Jean Balcombe.
As we reflect on Jesus' words and how they impact our lives and the world around us let's be still.
Lord Jesus, we want to be part of your fruitful vine but sometimes we feel that alone we have nothing to offer.
We give thanks for those on their own who have been inspired to create beautiful and useful art and craft works for others to enjoy;
for those who have made calls or written letters to support and encourage others.
For we know that apart from you we can do nothing.
When we are in situations where we have to be orderly, help us to accept guidelines and those who direct us graciously.
We pray for all those who have recently returned to being together: in schools, in workplaces, in settings of all sorts. May relationships and connections be rebuilt and strengthened.
Help us to remember that apart from you we can do nothing.
When we face the confusion of a tangle of bills or other demands on us help us to make sense of it all and cut away the things that need not concern us.
When we see the tangle of need around the world and the persecution of Christian sisters and brothers show us how to respond in support and provision.
For apart from you we can do nothing.
When we know the knot of chronic pain or illness – day by day and hour by hour;
when we know the pain of not being able to provide for our loved ones; when we see the tensions in the world, keep us in your care so that we are free to see what we can do, rather than be held by the pain of what we can't.
For apart from you we can do nothing.
May we remain in you, Jesus, the True Vine, and bear much fruit. Amen
Let us join in the Lord's prayer together:
Our Father in heaven,
hallowed be your name,
your kingdom come,
your will be done,
on earth as in heaven.
Give us today our daily bread.
Forgive us our sins
as we forgive those who sin against us.
Lead us not into temptation
but deliver us from evil.
For the kingdom, the power,
and the glory are yours
now and for ever.
Amen.
Prayer Ministry and Support