---
Welcome to our 20th online service.
If you are a member of Christchurch please do fill out the online questionnaire found in the newsletter. It will only take 5 minutes of your time and will help us gauge how to restart services in the coming months.
Jesus said "I am the Gate". What did he mean by that? Russ, in his message this week, will bring that into context for us.
--- For our younger visitors – drop into Emy's Christchurch Kids blog.
Here is the link to New Wine Breaks Out (2020) mentioned by Clive in the Welcome.
And there is an appeal for supporting Uganda in the COVID-19 crisis.
Worship Playlist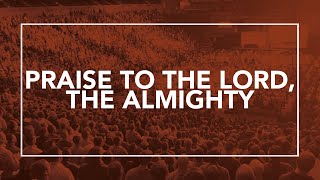 Prayers
Led by Will Alvarez.
As we come to enter a time of prayer let us pause to be still and recenter upon the presence of God.
Father as we pray this day we ask that as sheep we may not forget your still voice amongst the chaos that seems to dominate our news and world around us; and that you would enable us to live our lives in you to the fullest that we possibly can.
Lord, we pray for all those in and around the world at this time. We pray for all those who are suffering as a result of disasters and hold in our prayers, in particular, the people of Beirut and Lebanon. As well as all of those who have suffered as a result of this explosion. May you comfort all those who'd distressed and anxious. Protect the emergency services as they act and abide with all those who mourn.
We pray for all those suffering from disease in the world. We continue to pray for all those who are suffering as a result of COVID-19. In particular, those who have experienced uncertainty or loss because of it. Lord may you come, protect and provide for those families who are in need at this time.
As we celebrate the youth of the world on "International Youth Day" this Wednesday – we pray for all the youth around the world who are preparing to return to school in September. Lord, I pray that you comfort the anxious and allow them to return safely.
And we also pray for those who are about to receive their A level results on Thursday, and for all those who intend to begin their university studies this September. Lord as we know there will be substantial changes to the way universities function, to social life, and the way the courses are taught. May he be with those who are attending and teaching. Especially with those who have not had their expectations fulfilled.
And Lord, Father, we pray for your church around the world, in our country and our diocese. In particular this week we hold to you Bishop Peter, our Bishop, who has just been diagnosed with a form of Leukaemia. As Peter begins to undergo his treatment, we hold him and his family in our prayers.
Lord, we pray for Clevedon and all the local communities here around the UK and give thanks for those who continue to provide support for our community. We continue to pray for those who are feeling trapped within their homes as they feel unsafe to leave, as a result of COVID-19.
Lord may you give them the strength to reach out this time and may you bring them a sense of your heavenly peace in doing so.
And finally Lord we pray for all those lost sheep in the world who are struggling. Trying to find meaning in a world full of so much confusion so many distractions and so much false hope. May we always be ready to direct these sheep to you, Jesus. The gate through which we can find our hope and eternal life.
So as Jesus taught us, let us pray:
Our Father in heaven,
hallowed be your name,
your kingdom come,
your will be done,
on earth as in heaven.
Give us today our daily bread.
Forgive us our sins
as we forgive those who sin against us.
Lead us not into temptation
but deliver us from evil.
For the kingdom, the power,
and the glory are yours
now and for ever.
Amen.
Prayer Ministry and Support
If you would like someone to pray with you, the contact for the Prayer Sheet and Prayer Chain is Jean Balcombe: prayer@christchurch-clevedon.org.uk 07810 027820
Many of the Church staff are on holiday during August, but if you need help don't hesitate to contact us through the website or if urgent though the contact details on the newsletter.