Sunday 9th May 2021
Contact us to request our weekly newsletter
---
Welcome to Christchurch online as we continue our sermon series 'The Art of Neighbouring'.
As we gradually return into the Church building we would love you to come and reconnect with others that you may not have seen or spoken with for many months and if you are new to the town and to Christchurch please come and join with us in the building, we would love to meet you.
This Wednesday come and reconnect with others at the 11.00am midweek communion service.
If you missed it, the AGM minutes are available, so you can see what the Church has been up to, and who will be looking after us for the coming year.
To make sure Christchurch remains a safe place to be, please do book. For those attending the Church service, from the 23rd of May you can reserve a place for primary age children, for the Christchurch Kids' Sunday group. Bookings need to made by Thursday for Sunday services, and Tuesday for Wednesday midweek communion.
---
Welcome
by Clive Jennings
If you are not a regular giver, please consider whether you would like to support our mission at Christchurch by clicking here. ---
Reading
given by Lorna Robinson
(click play button above to listen)
Matthew 17:1-9 (NIV)
The transfiguration
1 After six days Jesus took with him Peter, James and John the brother of James, and led them up a high mountain by themselves. 2 There he was transfigured before them. His face shone like the sun, and his clothes became as white as the light. 3 Just then there appeared before them Moses and Elijah, talking with Jesus.
4 Peter said to Jesus, 'Lord, it is good for us to be here. If you wish, I will put up three shelters – one for you, one for Moses and one for Elijah.'
5 While he was still speaking, a bright cloud covered them, and a voice from the cloud said, 'This is my Son, whom I love; with him I am well pleased. Listen to him!'
6 When the disciples heard this, they fell face down to the ground, terrified. 7 But Jesus came and touched them. 'Get up,' he said. 'Don't be afraid.' 8 When they looked up, they saw no one except Jesus.
9 As they were coming down the mountain, Jesus instructed them, 'Don't tell anyone what you have seen, until the Son of Man has been raised from the dead.'
---
Message
"Open Doors"
by Russell Herbert Jesus challenges us to open the doors of our lives to others and to be a positive influence to those around us. But how can we be of service to others without burning ourselves out?
---
Prayer
Led by Jean Balcombe
(click play button above to listen)
Let us come together in prayer.
Father, your arms enfold us and our homes with your love. 
We offer what we are immersed in, in our lives today – the pains and anguish, the delights and celebrations.  May we be open to what you want us to do today.  Show us where to set aside our own list and idea of what needs to be done and to see your task for us. May we be open to understand that your care for us may be for others to do something for us. May we be open to receive your love.
Father, your arms enfold our neighbours and friends with your love.
We offer all those close to us and their needs today.  We give thanks for the privilege of sharing some of their life's journey.
Father, your arms enfold our church family with your love.
We offer our church family as we gradually come together again for in-person worship and activities. We bring all that we have experienced in the past 14 months and ask that you would show us how to grow out of that time to honour and glorify the name of Jesus.
Father, your arms enfold our town with your love.
As our work and leisure patterns change, may we be open to see the changes in activity and connect with people in a new way.  In our local government ways of providing services are changing in response to the times. Show us how we can engage with the process so that we can play an active part in our community.
Father, your arms enfold our world with your love.
We offer our world – so many places in turmoil of rebellion, war, disease, poverty, famine. Words, whose meaning could be lost to our understanding.  The COVID situation in India seems beyond human control.  With Indian Christians, we pray for their country trusting in your power, dear God, your mercy and love.
Lord, we pray for our brothers and sisters in Myanmar who are living in fear of both the unseen pandemic and the very visible disruption and devastation of control by the military and police.
Father, your arms enfold the whole of creation with your love.
May we be open to change so that all creation may sing your praise.
In the name of Jesus we pray.  Amen
We share in the prayer Jesus has given us:
The Lords Prayer
Our Father in heaven,
hallowed be your name,
your kingdom come,
your will be done,
on earth as in heaven.
Give us today our daily bread.
Forgive us our sins
as we forgive those who sin against us.
Lead us not into temptation
but deliver us from evil.
For the kingdom, the power,
and the glory are yours
now and forever.  Amen.
On Tuesdays and Fridays 0800-08.30, Prayer 4 Clevedon pray together into topics far and wide (over Zoom). To give this a try, ask Tim Simpson for the link: prayer4clevedon@gmail.com
If you would like someone to pray for you, or with you for something important to you, the contact for the Prayer Sheet and Prayer Chain is Jean Balcombe: prayer@christchurch-clevedon.org.uk 07810 027820
---
Worship Playlist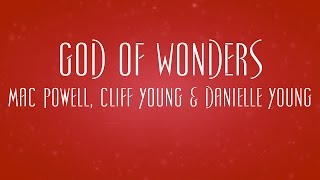 ---
Help and Support
The contact for the Prayer Sheet and Prayer Chain is Jean Balcombe: prayer@christchurch-clevedon.org.uk 07810 027820
Make use of those in your home group, and if you would like to be part of one contact our Carolyn Waite our home group coordinator through the church office. We hope also you might be able to call on your neighbours.
Lastly, don't hesitate to contact us through the website or if urgent though the contact details on the newsletter.