Trinity Sunday 7th June 2020
Contact us to request our weekly newsletter
---
---
Service
"Five Practical Ways to Kickstart your Prayer Life" by Russ Herbert.
Led by Clive Jennings, and our reading is 1 Peter 1:13-16 given by Eleanor Herbert.
Jump to: Start, Welcome, Adele, Reading, Message, Prayers, Closing.
Click for a reminder of the 5 ideas:
idea1:
engage the senses
idea 2:
try a structure
idea 3:
using prayers written by others
idea 4:
go for a walk
idea 5:
explore a classic form of contemplation
Useful links:
Lectio 365
Every Day with Jesus
https://www.contemplativeoutreach.org/ And don't forget to head to Emy's Christchurch Kids blog.
15-18's – SKYPE Sessions Wednesdays at 6.30pm
13's/14's – SKYPE Sessions Thursdays at 6.30pm
(contact Will and Sarah at Youth@christchurch-clevedon.org.uk)
Worship Playlist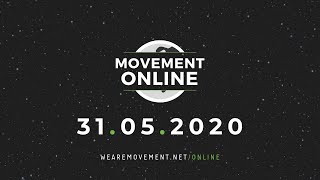 Prayers
Led by Jean Balcombe.
God of all of our lives, you invite us to dance with you in everything.
We celebrate and give thanks for the togetherness of the Trinity, One God, Father, Son and Spirit.
Lord Jesus, we celebrate the life of your Church being faithful to your call to be salt and light: to make a difference.
But it bothers us when there is failure to honour your name.
Let us dance with you in everything.
We celebrate those who have found a reconnection in having time to do things together as a family. That relationships are being built in different ways with deeper and more meaningful conversations.
But it bothers us that many cannot enjoy being together because they are isolating for safety or because they are many miles apart. That there are rising numbers of those suffering strain in relationships leading to physical and mental abuse.
Let us dance with you in everything.
We celebrate those who come to our street to collect rubbish, to bring us mail, deliver groceries, prescriptions, bring a cheerful presence. Those key workers going to work in hospitals, essential retailers, schools, emergency and utility services.
But it bothers us that they have to take risks for our needs.
Let us dance with you in everything.
We celebrate the togetherness of people around the world sharing their knowledge, skill and innovative ideas to improve the lives of everyone.
But it bothers us when there are tensions, wars, suppression of the poor and vulnerable, oppression of faith, race and gender.
Let us dance with you in everything.
In Jesus' name we pray.
Let's say together the Lord's prayer:
Our Father in heaven,
hallowed be your name,
your kingdom come,
your will be done,
on earth as in heaven.
Give us today our daily bread.
Forgive us our sins
as we forgive those who sin against us.
Lead us not into temptation
but deliver us from evil.
For the kingdom, the power,
and the glory are yours
now and forever.
Amen.
Prayer Ministry and Support
Prayer doesn't always need to be a solitary request to God, we can pray with you and for you. The contact for the Prayer Sheet and Prayer Chain is Jean Balcombe: prayer@christchurch-clevedon.org.uk 07810 027820
For practical help, there is still a large group of volunteers across Clevedon to help those vulnerable and self-isolating – Clevedon Aid.
Please keep in touch with your Christchurch family, even if it just to say hello. If you need connecting drop an email to our Church Administrator, Kathryn admin@christchurch-clevedon.org.uk.